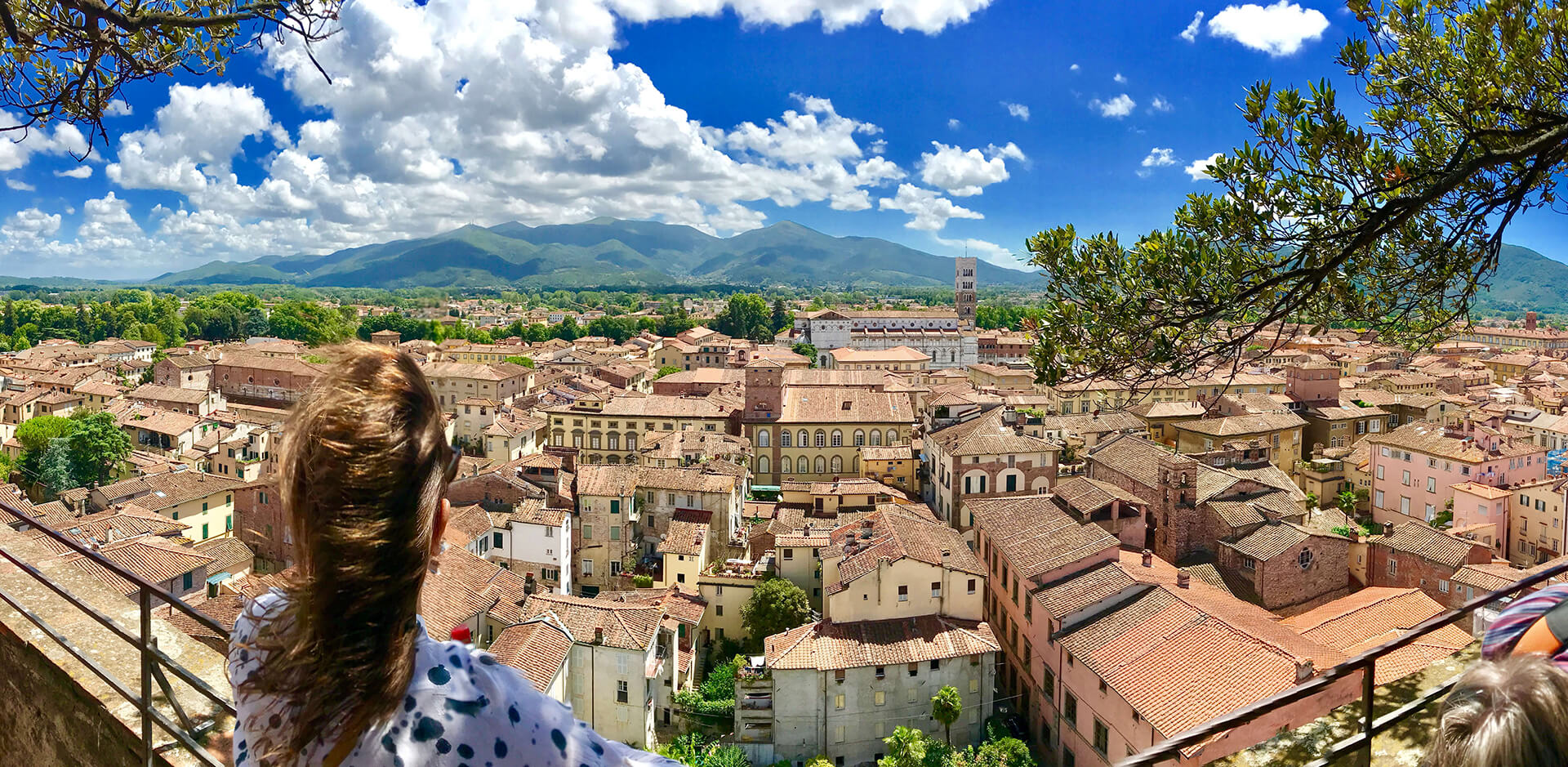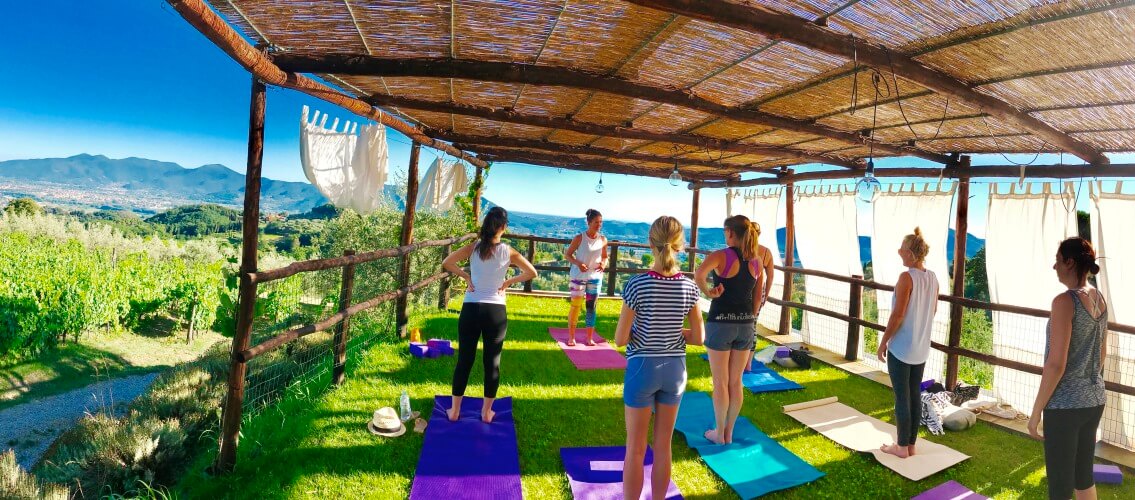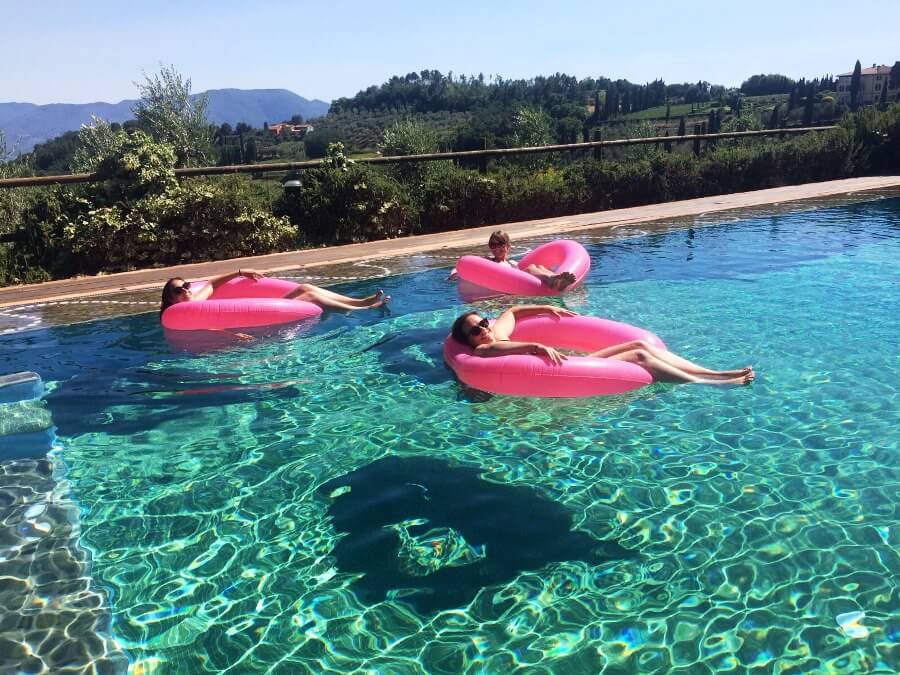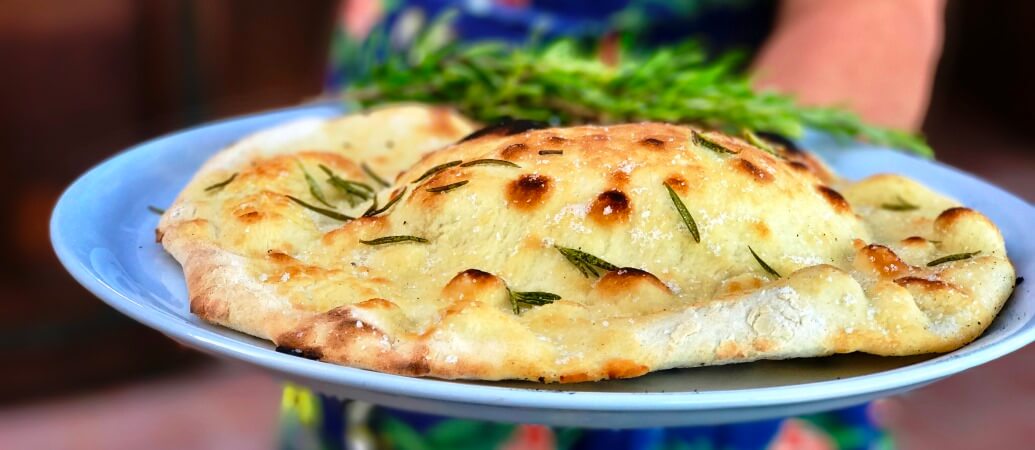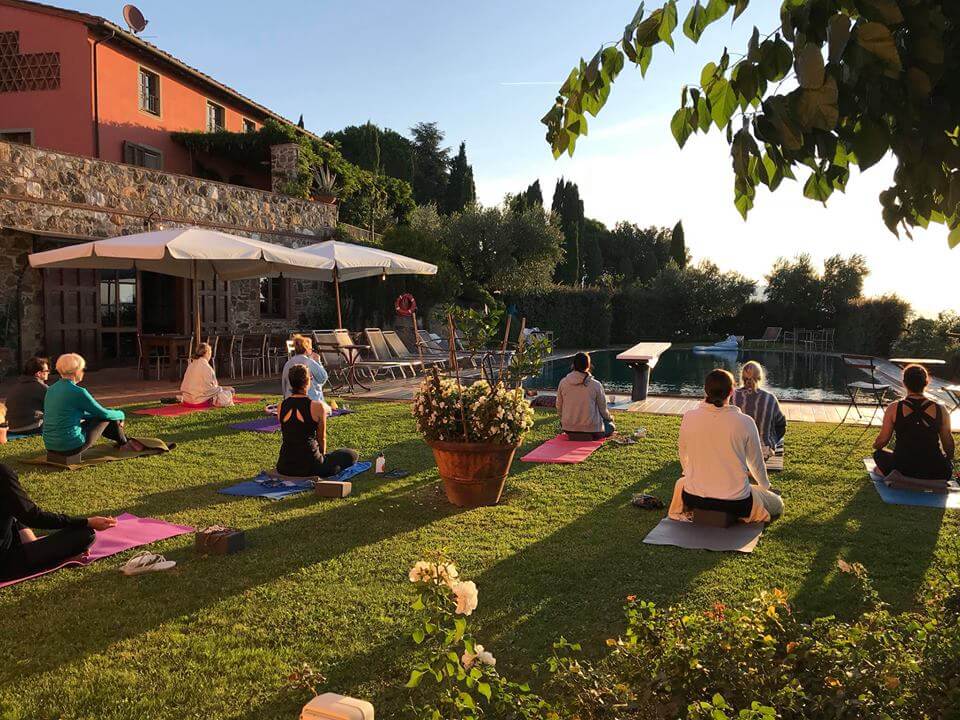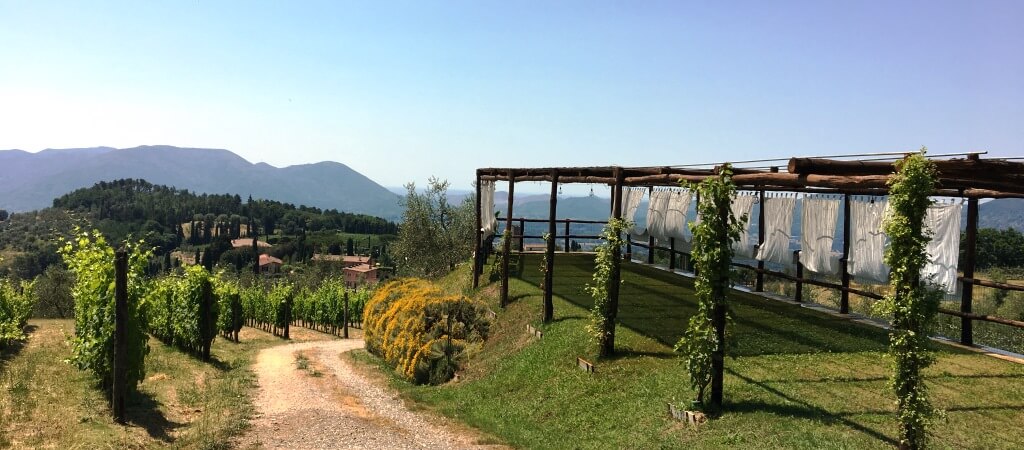 WHO ARE OUR RETREATS SUITABLE FOR?
We believe that yoga can be enjoyed by everyone so our retreats are suitable for all ages, men and women and all levels of experience, from complete beginners to advanced students. Usually, our retreats are an international mix of people made up of people travelling solo, friends, couples, mothers and daughters, brothers and sisters and even other yoga teachers!
On average, most people come to our retreats by themselves; however, the unique gift that a retreat offers is the opportunity to bring together like-minded people in a relaxed, informal, friendly and healthy environment. Even if you don't practice yoga, you are welcome to come and unwind, enjoy delicious food, meet new people and join in any of the optional adventures that we offer. Our goal is to provide everyone on the retreat with an experience that blends yoga and healthy living with a perfect dose of Italian "Dolce Vita"!
WHY COME ON ONE OF OUR RETREATS OR ACTIVE HOLIDAYS?
Here are 10 good reasons to come on a retreat or active holiday:
Other than finding a retreat that suits your travel dates and booking your flights, you don't need to do much else other than turn up!
Even if you don't want to practice yoga, you will still be in gorgeous place to relax and unwind.
You'll take your yoga practice to a new level, learn something new, meet new people, explore new places and experience other cultures – all in one week!
You'll return home feeling better – physically and mentally – than when you came.
You don't need to be an experienced yogi. Our retreats cater for complete beginners through to advanced students and even those who prefer to walk or ride a bike instead!
You don't have to worry about planning what to do each day or feel the need to find the best experience… we've got this covered! All our retreats offer optional activities and excursions designed to give you a taste of Tuscany and the local culture, without it feeling like an organised tour!
The daily schedule is structured but flexible – it's not a boot camp! Everything is optional – even the yoga if you wish – so you can be as active or as relaxed as you like.
You will eat well without having to do any work! Tuscany produces some of the best food in all of Italy and our retreats are no exception! Although our retreat menu is healthy vegetarian, it is not a strict cleanse as we do occasionally indulge in local delights!. Upon request, we can cater for gluten free and other special dietary requirements.
The atmosphere at our retreat centres is relaxed, informal, friendly and open. You'll feel more like a house guest than a hotel guest!
You can take something home with you when you leave – a new perspective, a new personal routine, new friendships, a feeling of accomplishment, a healthier body and mind and a refreshed appreciation for life!
Convinced? Why not book one of our retreats or holidays now!
A TYPICAL DAILY PROGRAM
Our daily schedule is designed to ensure a good balance between relaxation, yoga, enjoying delicious Tuscan cuisine, nature walks PLUS plenty of free time to indulge in a massage, explore local villages or take part in an optional excursion. The days are structured but flexible and you can choose to be as active or relaxed as you wish. The program shown here is an example of a typical retreat day, however, as each retreat is different, you should ask your retreat organizer to provide details about their particular program.
On some days, there may be an optional excursion that leaves after breakfast, returning in the late afternoon, in time for the evening yoga class. On other days, there could be a morning hike followed by a picnic lunch. On all our retreats, there is one free day midweek (usually on a Wednesday) where guests have the entire day to themselves – to relax at the villa, explore on their own or book on one of our full day excursions.
WHAT OTHER ACTIVITIES OR EXCURSIONS ARE AVAILABLE?
All our retreats offer a great choice of optional excursions and activities to give you an authentic taste of Tuscany. Take an active hike in the breathtaking Cinque Terre region, explore the medieval town of Lucca, spend a relaxing day at a thermal spa – the choice is yours!
| | |
| --- | --- |
| 07:00 – 09:00 | Morning Meditation, Pranayama, and Yoga practice |
| 09:30 – 10:30 | Nutritious healthy breakfast with fresh detox juice |
| 10:30 – 13:30 | Nature Walk, relax, in-house massage, explore local villages, hire a bike etc. |
| 13:30 – 14:30 | Delicious vegetarian lunch – usually we dine al fresco on the terrace with beautiful views |
| 14:30 – 17:30 | Free time for lounging by the pool, a nature walk or an optional excursion or activity. |
| 17:30 – 19:00 | Afternoon yoga and/or meditation. |
| 19:30 – 21:00 | Simple, home cooked dinner with local wine (optional) and good company |
| 21:30 – 22:00 | Evening Meditation, Relaxation or Yoga Nidra |