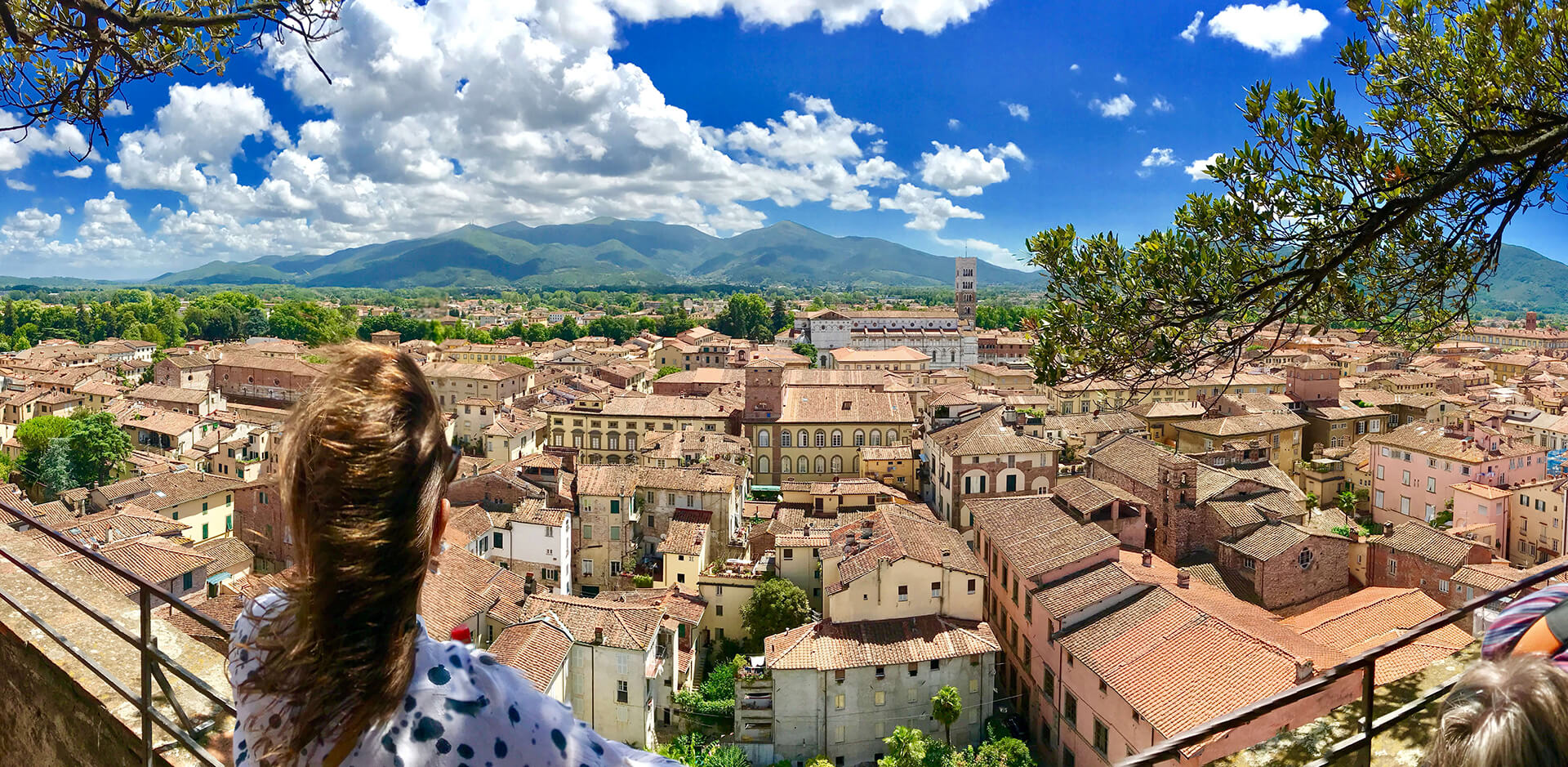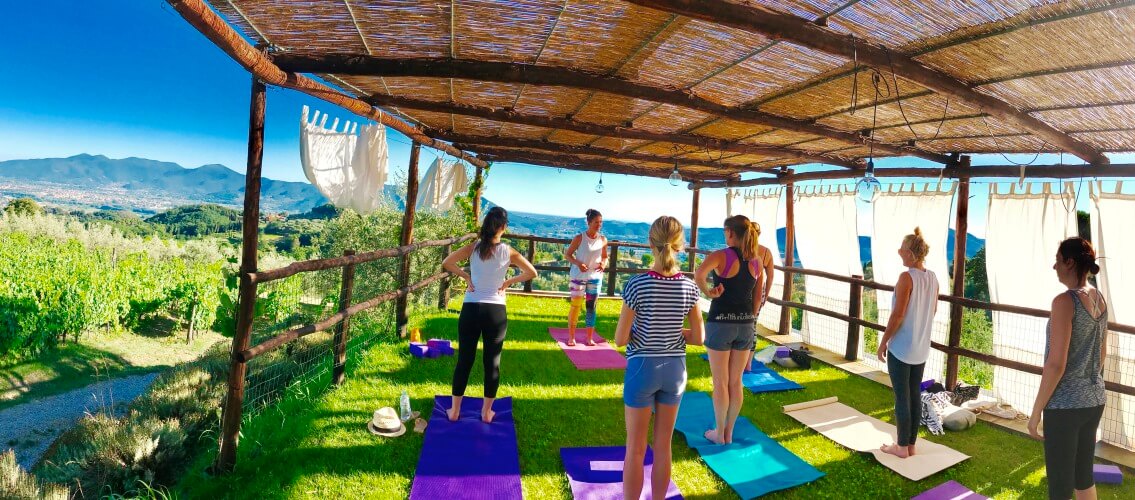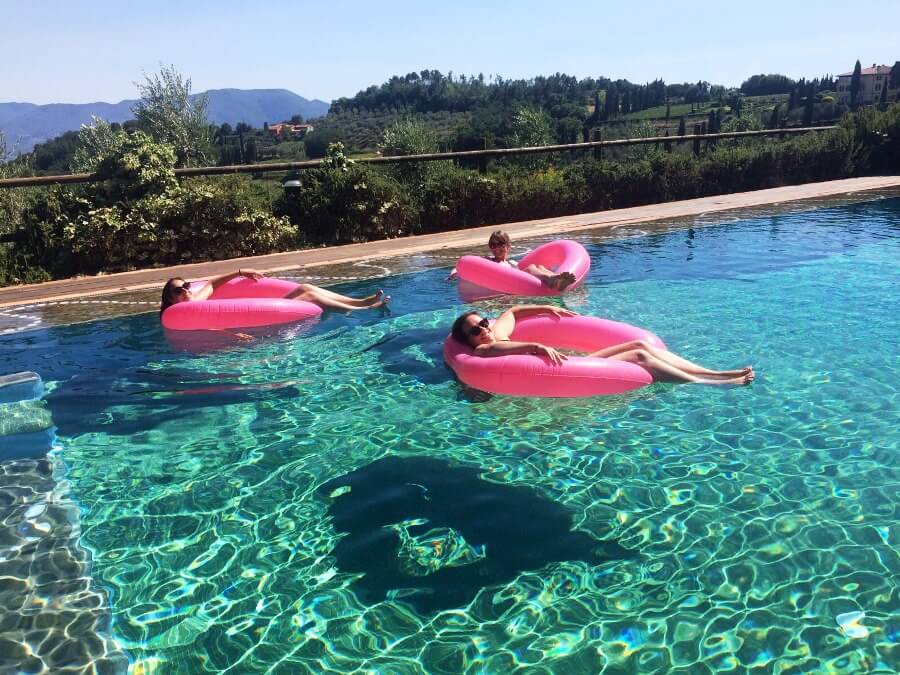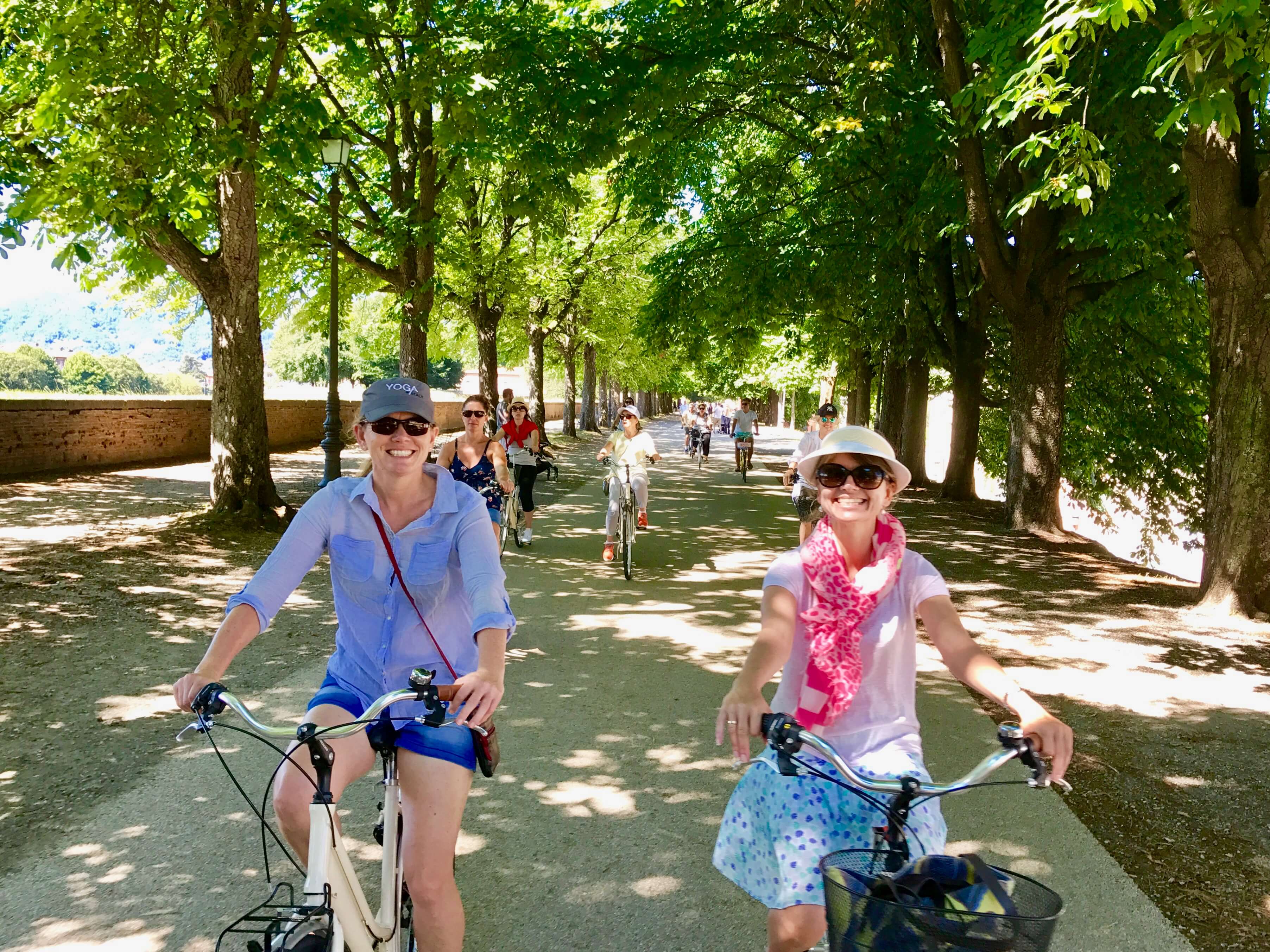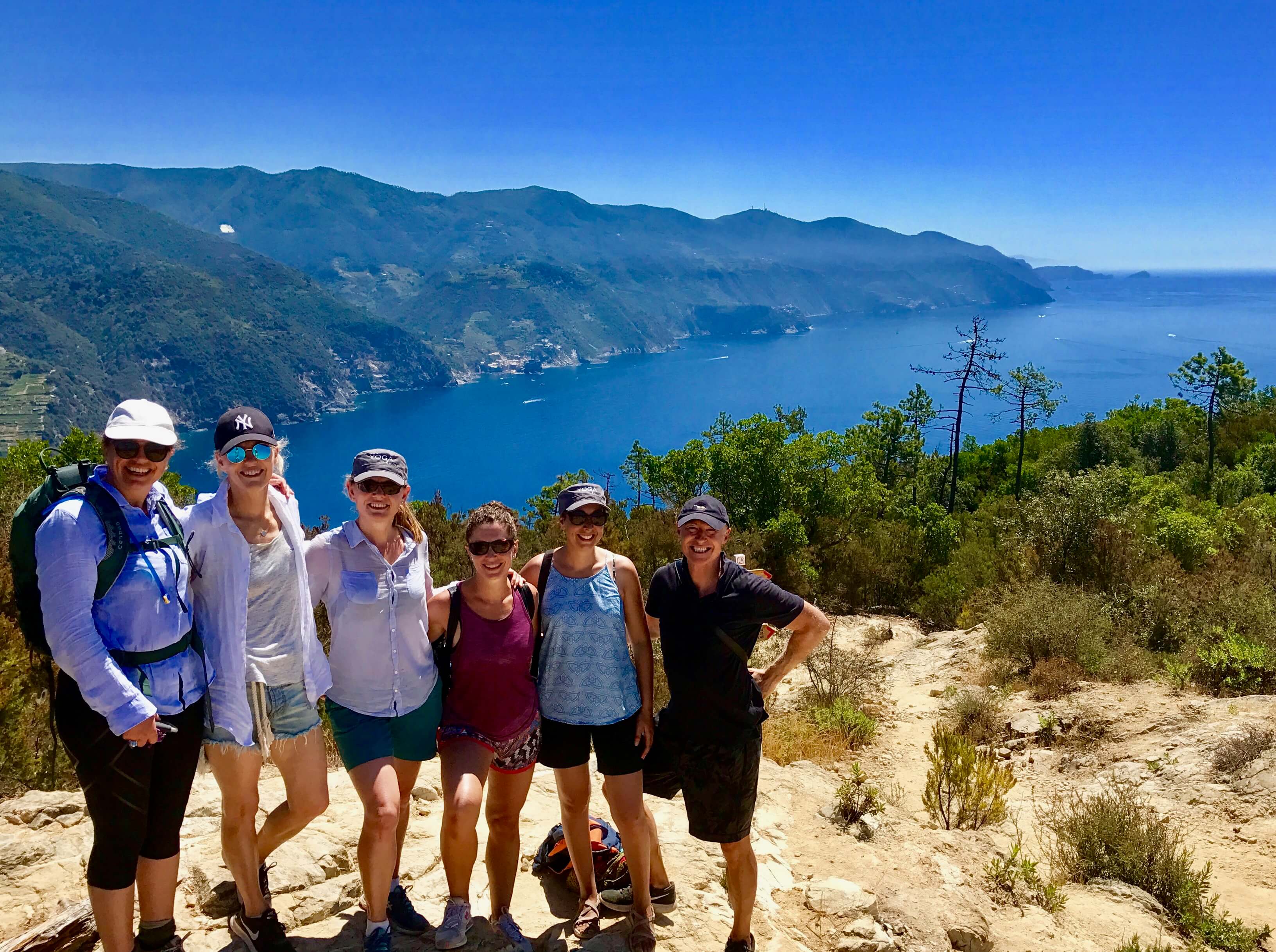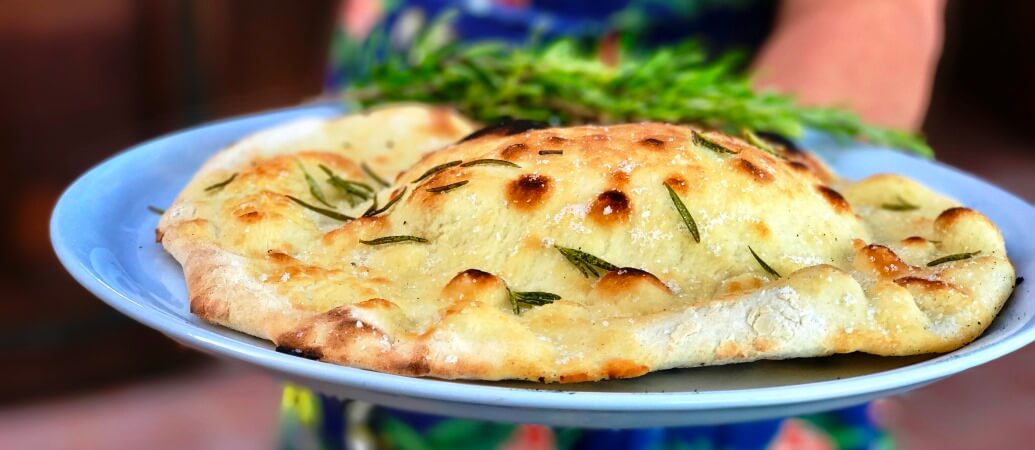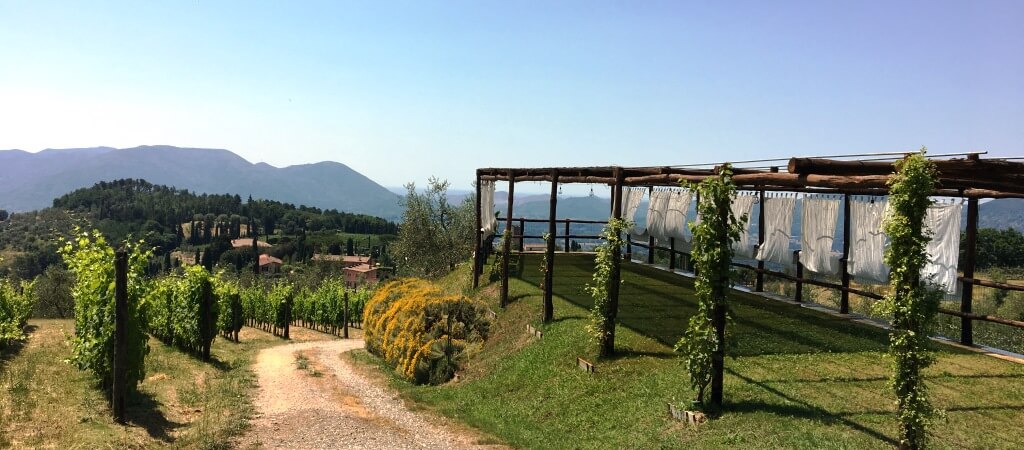 JULY 20 – 27, 2019 | ITALIAN YOGA + WELLNESS RETREAT with JULIE MEEK + ATHANAE LUCEV
Make Healthy Living a Lifestyle! 

Join us for 7 days and nights, surrounded as far as the eye can see, by hillside fields of flowers, olive orchards and Tuscan vineyards – just outside the medieval walled city of spectacular Lucca, Italy.
Imagine daily nurturing yoga & mindfulness practice, in addition to farm-to-table alfresco feasting with fresh local produce and immersion into the Italian "la dolce vita" with a selection of authentic cultural + gourmet excursions and activities.
Join Julie + Athanae for a  "wellness" immersion retreat with a focus on the practices that truly impact our health and well-being – moving our bodies, yoga, mindfulness and delicious food (and of course wine), all amidst the amazing history and culture of beautiful Tuscany!
Typical Daily Program
Each day with begin with a rejuvenating and relaxing yoga class followed by energy giving juices and freshly prepared breakfast. During the day and evening we will enjoy a deep, authentic immersion into Italian culture, from Lucca's spectacular art & architecture, to the rolling hills of Tuscany & the Mediterranean sea-side charm of Cinque Terre, to volcanic hot springs; fabulous wines and gastronomia ("the art of good eating") throughout.
What's included?
In addition to our magical stay at an authentic Tuscan home estate with a 180-degree view of the Tuscan hills and Lucca, this wellness retreat has these amazing inclusions:
7 nights accommodation at Il Borghino Tuscany with gastronomic and a room with a view
Homemade Tuscan vegetarian food and local wine for dinner
Lucca tour with the fabulous Federico
A day trip to the Cinque Terre
A visit to Pietrasanta Artist Village
Above all, this retreat is designed for you to experience a lot with great ease and with plenty of wide, open spaces in the itinerary to relax and/or explore on your own or with others. Your investment practically covers everything!
Who is this retreat for?
This retreat is OPEN TO ALL LEVELS of yoga, fitness, health and life experience. We look forward to taking this amazing journey and celebrating the practice of a healthy life with you.
About Julie Meek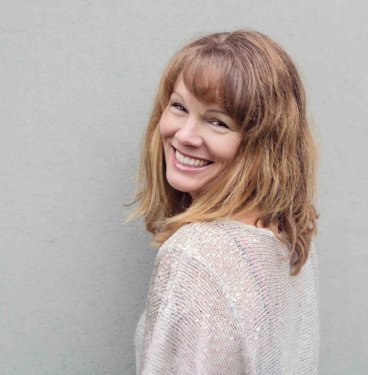 Julie is a Performance Specialist, Dietitian and Wellness Coach. She also loves to travel – especially to Italy where together with her family, she is renovating an 800 year old apartment.
Julie is passionate about creating wellness through high-performance health – and this is exactly what you will experience at one of Julie's Wellness Retreats.
You can find more information about Julie on www.juliemeek.com.au
About Athanae Lucev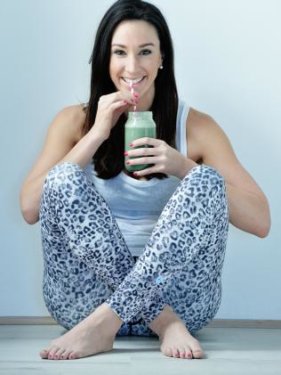 Athanae teaches Yoga and Pilates classes and retreats on the north-west coast of Tuscany and across the region, as well as in Perth and south-west WA.
Specialising in vinyasa (flow) and yin (restorative) yoga and mat Pilates with smart use of props, Athanae brings a joyful, informed, pragmatic and compassionate approach to her retreats and classes, which can be tailored to suit any age, group and level of ability. When not teaching, Athanae loves exploring new places (of which there are no shortage in Italy!), cooking, hiking and writing.
Study + Experience
Athanae completed 200-hour yoga teacher training through Power Living in Australia, mat pilates through STOTT Pilates; barre through Xtend Barre and Barre 2.0 in Perth. She also completed training in Circuit7, Fitball and myofascial release training through Xtend Barre and TRX through its accredited training providers.  You can find more information about Ath on her website www.athanaelucev.com
What's Included?
7 nights accommodation (including linen and towels) at Il Borghino TUSCANY villa + gastronomia + a room with a view
Daily yoga practice and use of yoga room, yoga mats, blocks, blankets, belts, and bolsters, plus additional yoga mats for use outdoors
Home made Tuscan vegetarian food created with love by the amazing Maria-Angela (3 meals/day except 1 x lunch when at Cinque Terre and 1 x dinner when at Pietrasanta Artist village) + local wine for dinner
Healthy juice for breakfast, unlimited fruit, water and herbal teas throughout the day
Last night celebratory dinner with Prosecco and pizza, fresh out of the wood-fired pizza oven at Il Borghino
Transfer from/to Lucca to/from the retreat centre on the day of arrival and departure (one scheduled pick-up and drop-off only). Transfers outside of the scheduled pick-up and drop off are not included.
Outdoor salt-water pool
Use of the steam room / sauna (first session free, thereafter €70 per session)
Pool Towels, Hair dryers  and use of laundry facilities
Free Wi-fi
Tourist tax
What's Not Included?
Airfare from/to your home city
Travel insurance
Ground transportation outside the scheduled pick-up on arrival day and drop-off on departure day*
Two meals out during excursions to Cinque Terre + Pietrasanta
Optional activities other than those specified as included in the retreat price
Other travel-related expenses
* Transfers outside the scheduled pick-up or drop-off can be arranged for an additional fee
Transport Options – Getting to and From Il Borghino
The nearest airport to Lucca is Pisa international Airport "Galileo Galileo" – 18 Miles from Lucca
Florence International Airport "Amerigo Vespucci" is 50 Miles from Lucca
If you are flying into Rome, Fiumicino Airport is 162 miles from Lucca.
Regular trains and buses run from both Pisa and Florence airports to Lucca and are very reasonably priced. Trains also run regularly from Rome airport but the trip is much longer and takes around 4.5 hours.

Check-in and Check-out
Check-in at Il Borghino is strictly 4pm on the day of arrival.
When booking your flights, we recommend you plan your arrival time in Lucca for around 15:30pm, to coincide with the group transfer to Il Borghino at 3:45pm.  There will be one scheduled pick-up only. Please email your arrival details to hello@yogainitaly.com as soon as they are available.  If you are unable to make the pick-up,  we can arrange for a taxi to bring you to Il Borghino.
Check-out at Il Borghino is strictly 09:30am on the last day. Please plan your departure flights accordingly.