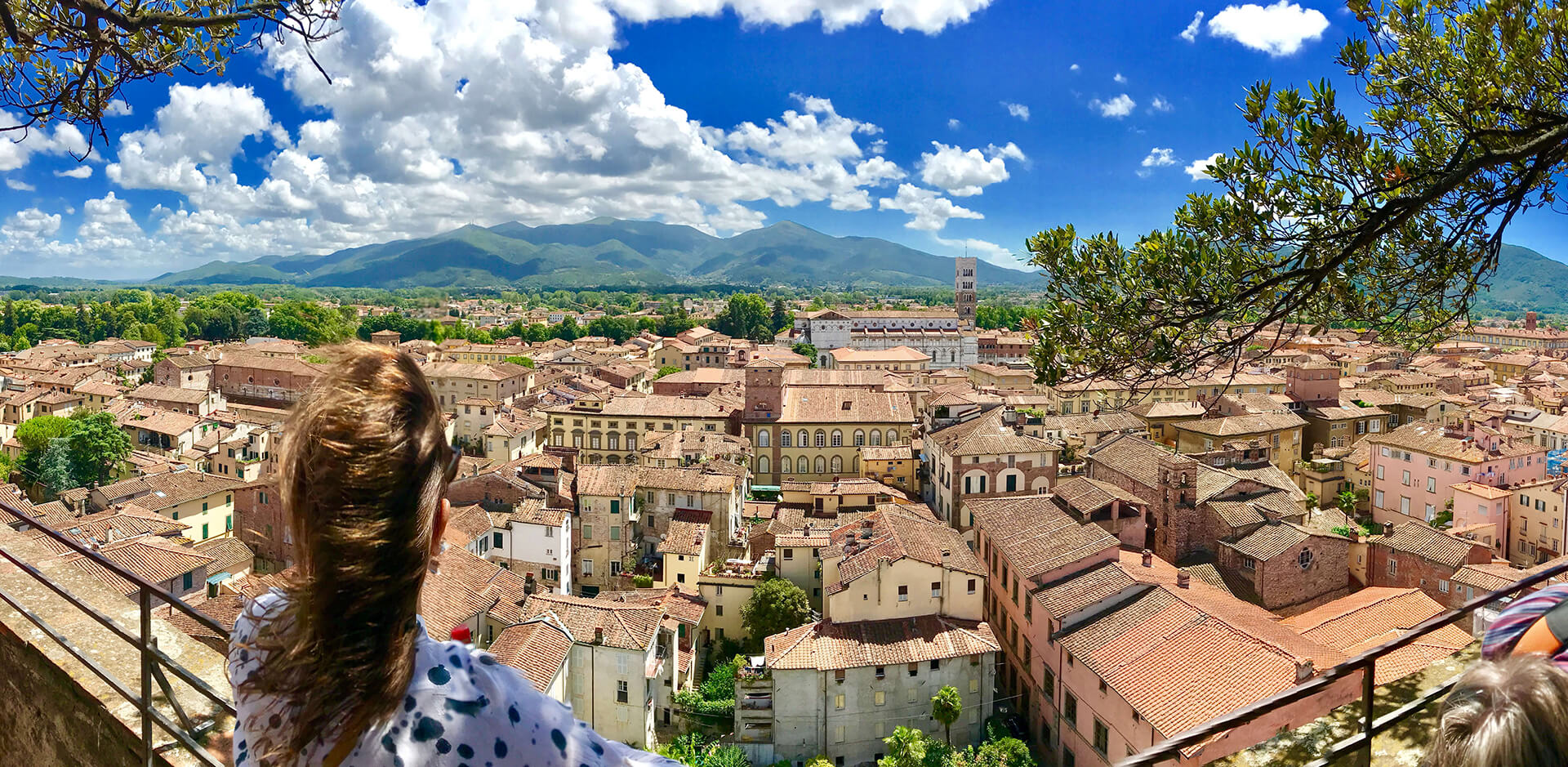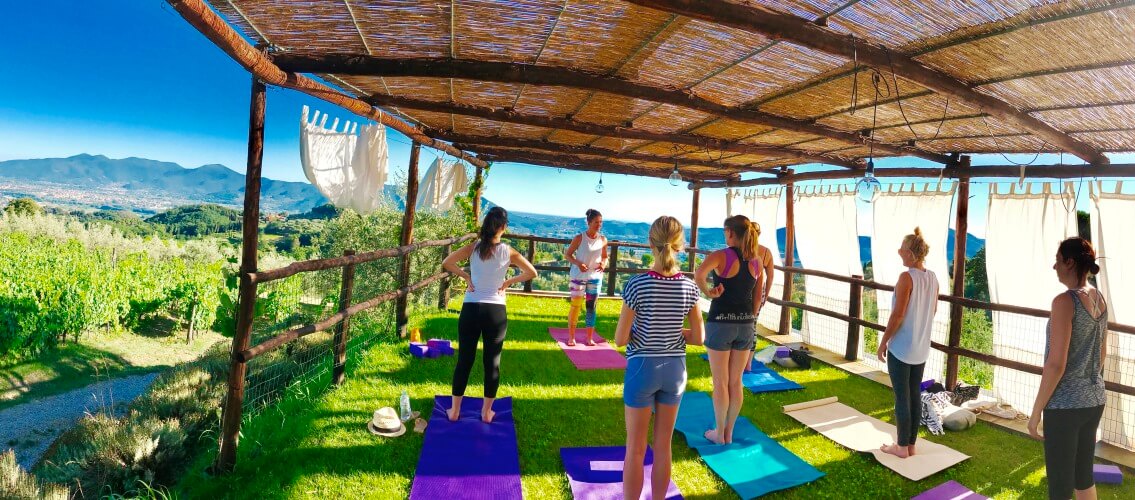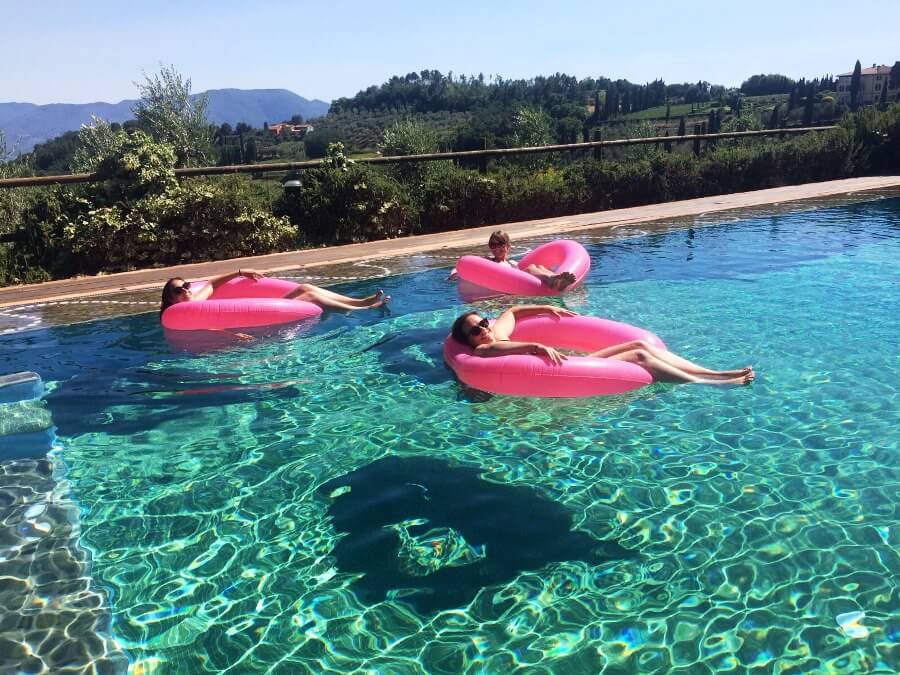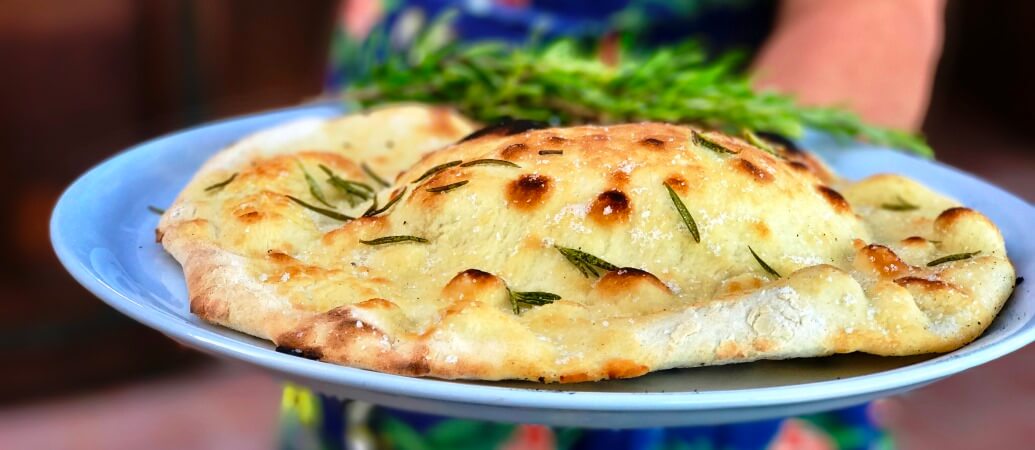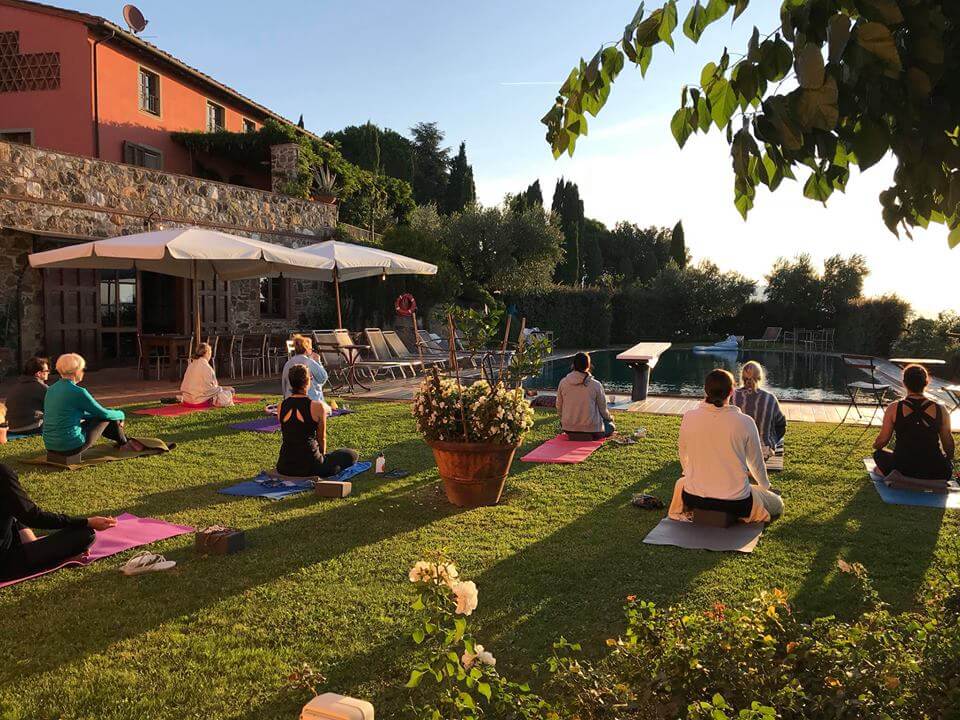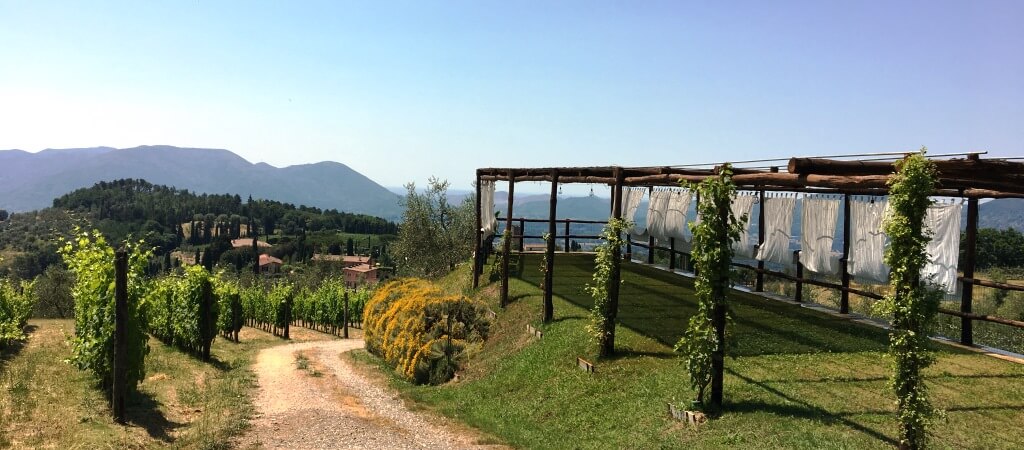 JULY 16 – 23, 2022 | YOGA UNDER THE TUSCAN SUN –

with JEN BERRES 
"

Thousands of candles can be lighted from a single candle, and the life of the candle will not be shortened. Happiness never decreases by being shared.

"

~Buddha
Allow the magical essence of Tuscany to envelop you during this week-long yoga retreat.
With its manicured fields, rustic farms, cypress-lined driveways, and towns clinging to nearly every hill, Tuscany is the romantic image of village Italy. Venture beyond the fringes of Florence and you will find a series of sun (and wine:) soaked villages, each with its own appeal. Stretching from the Umbrian border to the Ligurian Sea, the landscape changes from rustic, to rocky, to mountainous, to flat and brushed with sea breezes. Reignite your passion while enmeshed in the views, the people, the culture, the food, and the laid-back lifestyle of Tuscany.
Location
Find yourself at home at  Il Borghino  – a Tuscan retreat villa nestled on a hilltop with incredible views overlooking Italy's most impressive fortress city Lucca, encircled by a perfectly intact wall. Literally meaning "small village" Il Borghino offers a secluded setting with magnificent views overlooking forests, vineyards, olive groves and mountains in the distance. We have access to a full-equipped yoga studio, as well as multiple outdoor spaces overlooking the valley below.
The retreat menu is farm-to-table vegetarian with a local cook who prepares deliciously fresh meals based on what is in season and the region's specialties.
The Yoga
This retreat is open to all levels ~ no previous experience necessary.  We offer daily meditation and 2 yoga practices (one active, one gentle). Yoga will be practiced outside by the pool, in the shala among the vineyards or in the indoor yoga studio. There is nothing quite like Sunrise & Sunset sessions where you can fully savor the serenity of the Tuscan countryside.
Included Activities
As well as all the yoga on offer, included in your retreat are a number of activities:
A 4-hour excursion (on foot!) to a beautiful local winery including a tour and tasting
A 3+ hour informal guided tour (walking) of Lucca including a bike ride around the walls of Lucca to explore the main attractions and refreshment stop
A cooking class at the Villa with a local chef
An evening adventure in the colorful artist village of Pietrasanta where you'll find a thriving art center full of galleries, shops, and restaurants spilling onto the pavement
Participate as much or as little as you wish. This is your time, allowing space for reflection, anticipation, and magical shifts in perception as we embark on this journey together. Bring joy back into your life with the combination of new surroundings, new friends, great food and like-minded participants
About Jen Berres
After a thriving career as a professional dancer, Jen eventually wanted a different life path. It was at this time that Yoga entered her life.
Teaching both yoga and barre, Jen is a passionate teacher that wants students to leave class having learned something! Her aim is to go beyond just teaching classes, and give an experience (mind, body, spirit) through a class setting.
More details about Jen at jenstaryoga.com
What's Included?
7 nights accommodation at the villa, lines and towels
Daily meditation and 2 yoga practices daily (one active, one gentle)
3 delicious vegetarian meals per day (except for one lunch and one dinner out)
Unlimited fruit, water & herbal tea throughout the day
Local wine at dinner (1/2 bottle per person, per night)
A 4-hour excursion to a beautiful local winery including tour and tasting
A 3+ hour informal guided tour (walking & biking) of Lucca
A cooking class at the villa with a local chef
An evening adventure in the colorful artist village of Pietrasanta
One 3-hour session in the Turkish Sauna/Steam Room
Outdoor salt-water pool and large commons area
Free Wi-fi
Transfer from/to Lucca to/from the Retreat on the day of arrival and departure (one scheduled pick-up and drop off only). Transfers outside of the scheduled pick-up time and drop-off not included.
Last night celebratory dinner w/Prosecco and Pizza in the wood-fired pizza oven at Il Borghino
What's Not Included?
Airfare from/to your home city
Travel insurance
Ground transportation outside the scheduled pick-up on arrival day and drop-off on departure day *
One lunch and one dinner out when we are out out on excursions.
Any other additional meals you choose to have outside the retreat centre.
Massages and Optional activities other than those specified as included in the retreat price.
Other travel-related expenses
* Transfers outside the scheduled pick-up or drop-off can be arranged for an additional fee
Retreat Prices, per person
Room Type A – Shared twin room + shared hallway bathroom. (2 people per room) $2,300 (USD) per person.
Room Type B – Shared twin Room + Private bathroom. 2 single beds, (2 people per room) $2,500 (USD) per person.
Room Type C – Shared Double Room + Private Bathroom. 1 double bed, (2 people per room) $2,500 (USD) per person.
Room Type D – Single Room + Private Bathroom. 2 rooms / 2 places. 1 single bed (1 person per room) $3,100 (USD) per person.
Terms and Conditions
A $500 (USD) NON-REFUNDABLE DEPOSIT reserves your spot, please indicate what type of room you would like. Once we receive your reservation, we will email you confirmation along with more details. Please be specific if you are traveling with a friend and wish to room together.
Cancellation Policy:
Please be sure you will be able to attend our retreat before you submit your deposit. All deposits are non-refundable, non-transferable and not redeemable for account credit. Payment is due in full 90 days prior to the start of the retreat. If you cancel 90 days or more prior to the retreat start date, you will be issued a refund, less your $500 non-refundable deposit and a 6% transaction fee. Trip insurance is required by Il Borghino and can protect your retreat investment if you need to cancel for covered circumstances. Due to retreat centers' refund policies, we cannot offer any refunds, transfers or credits for cancellations for any reason (including legitimate ones like illness, injury, family deaths or emergencies) within 90 days of the retreat start date. No refunds or credits for failure to attend or failure to complete the retreat.
For more information, click on the button "Reserve Your Place" or contact Jen on jen@jenstaryoga.com
Transport Options – Getting to and From Il Borghino
The nearest airport to Lucca is Pisa international Airport "Galileo Galileo" – 18 Miles from Lucca
Florence International Airport "Amerigo Vespucci" is 50 Miles from Lucca
If you are flying into Rome, Fiumicino Airport is 162 miles from Lucca.
Regular trains and buses run from both Pisa and Florence airports to Lucca and are very reasonably priced. Trains also run regularly from Rome airport but the trip is much longer and takes around 4.5 hours.
Check-in and Check-out
Check-in at Il Borghino is strictly 4pm on the day of arrival.
When booking your flights, we recommend you plan your arrival time in Lucca for around 15:30pm, to coincide with the group transfer to Il Borghino at 3:45pm.  There will be one scheduled pick-up only. Please email your arrival details to info@yogainitaly.com as soon as they are available.  If you are unable to make the pick-up,  we can arrange for a taxi to bring you to Il Borghino.
Check-out at Il Borghino is strictly 09:30am on the last day. Please plan your departure flights accordingly.