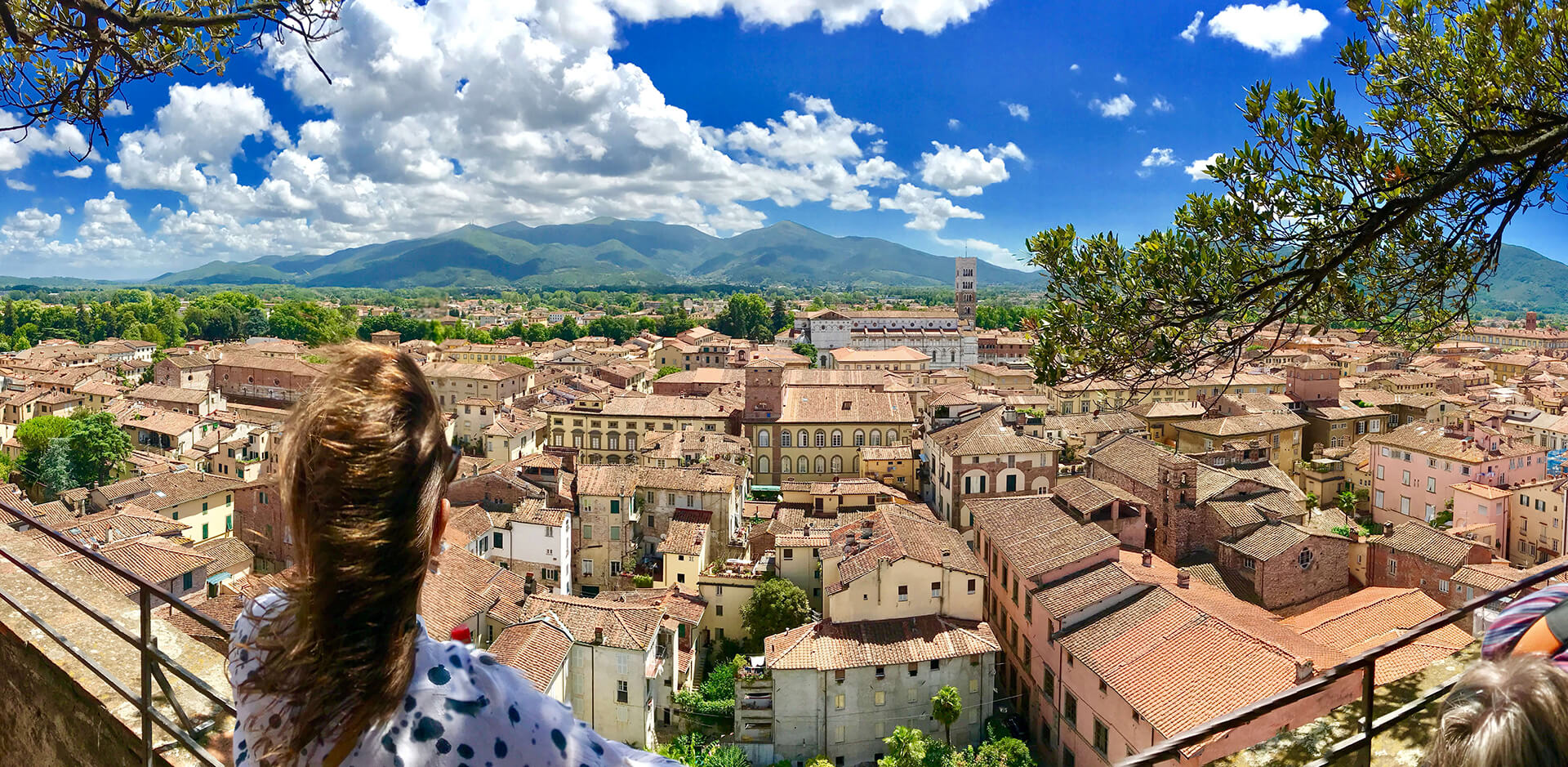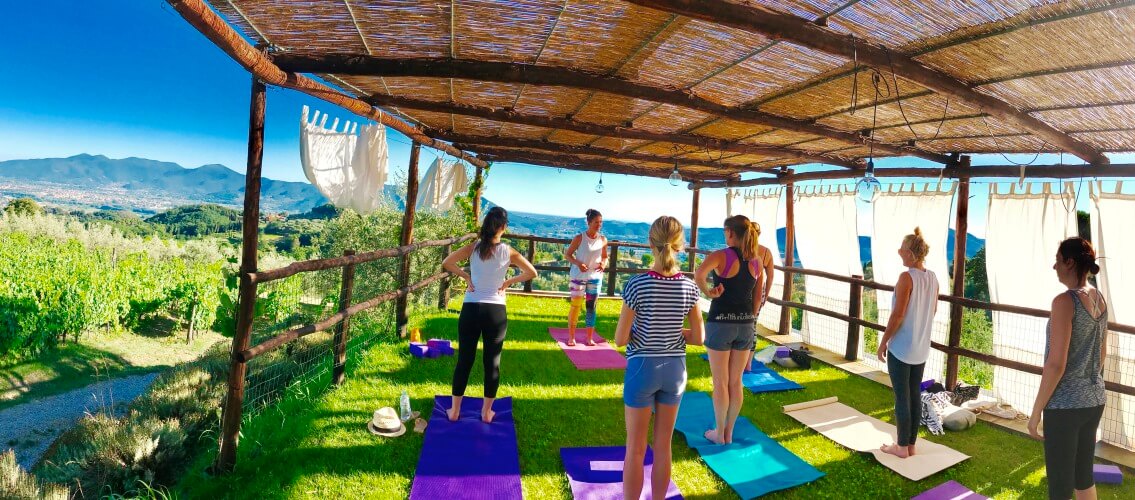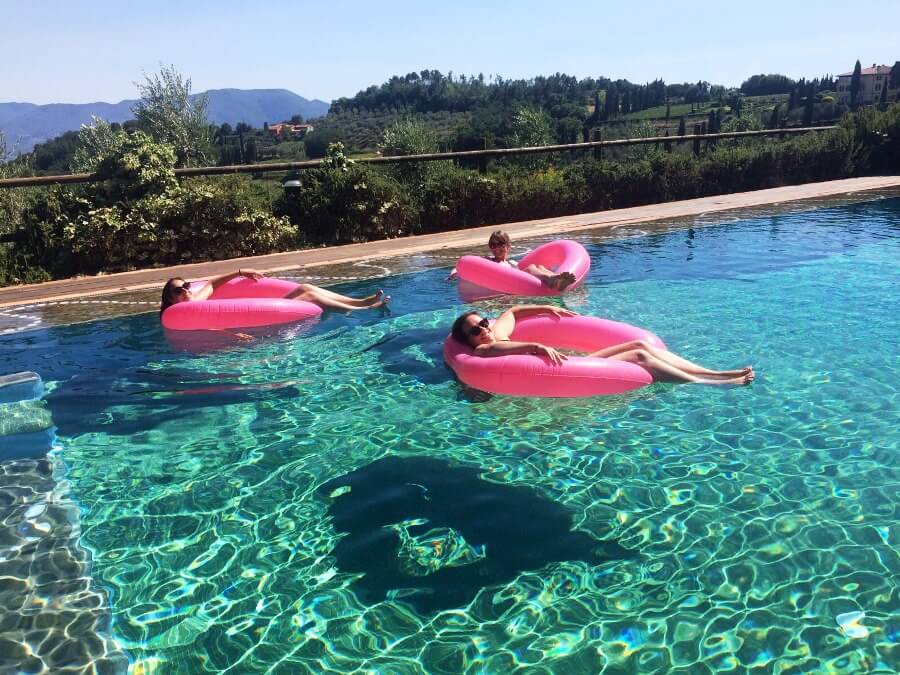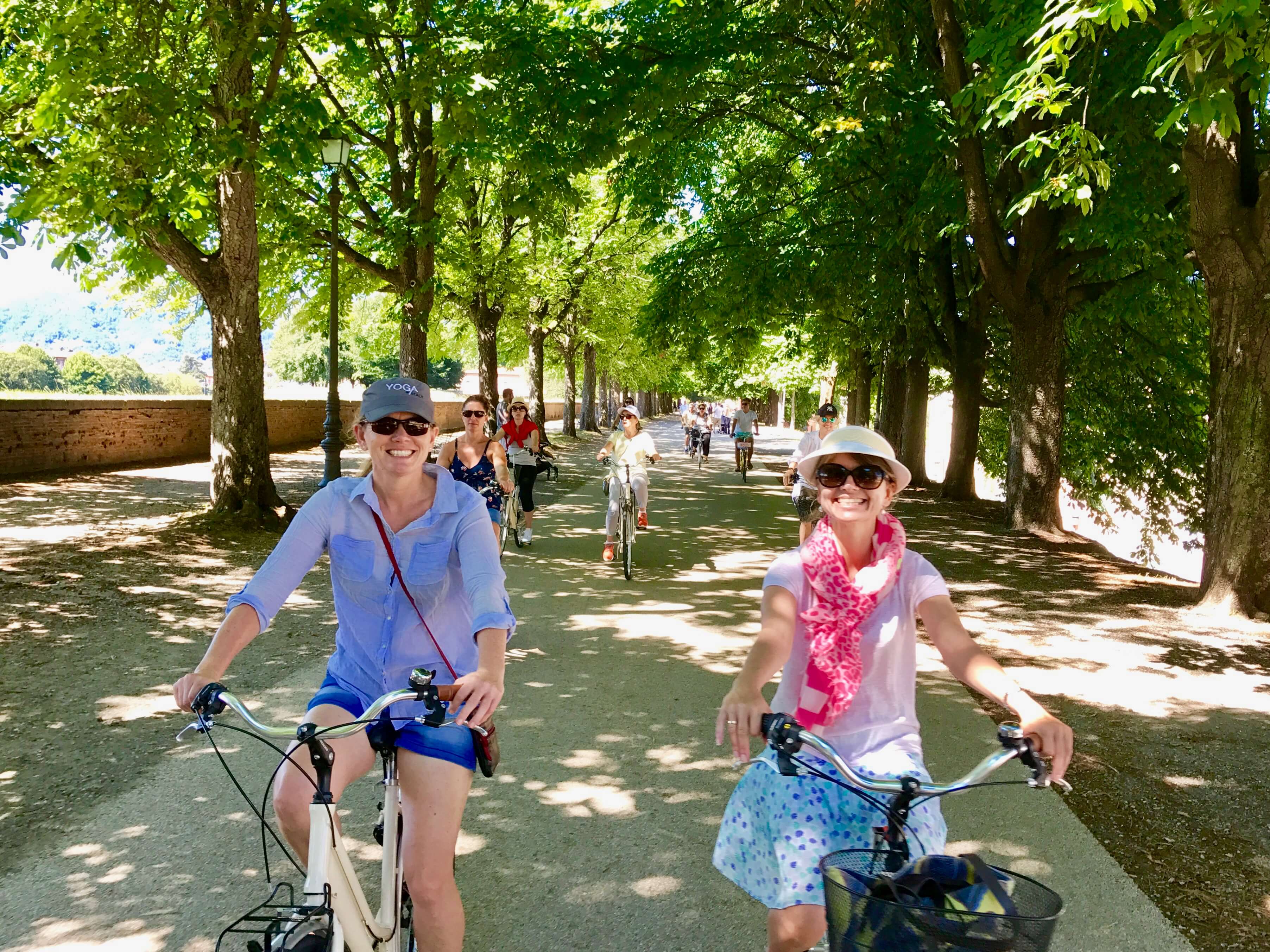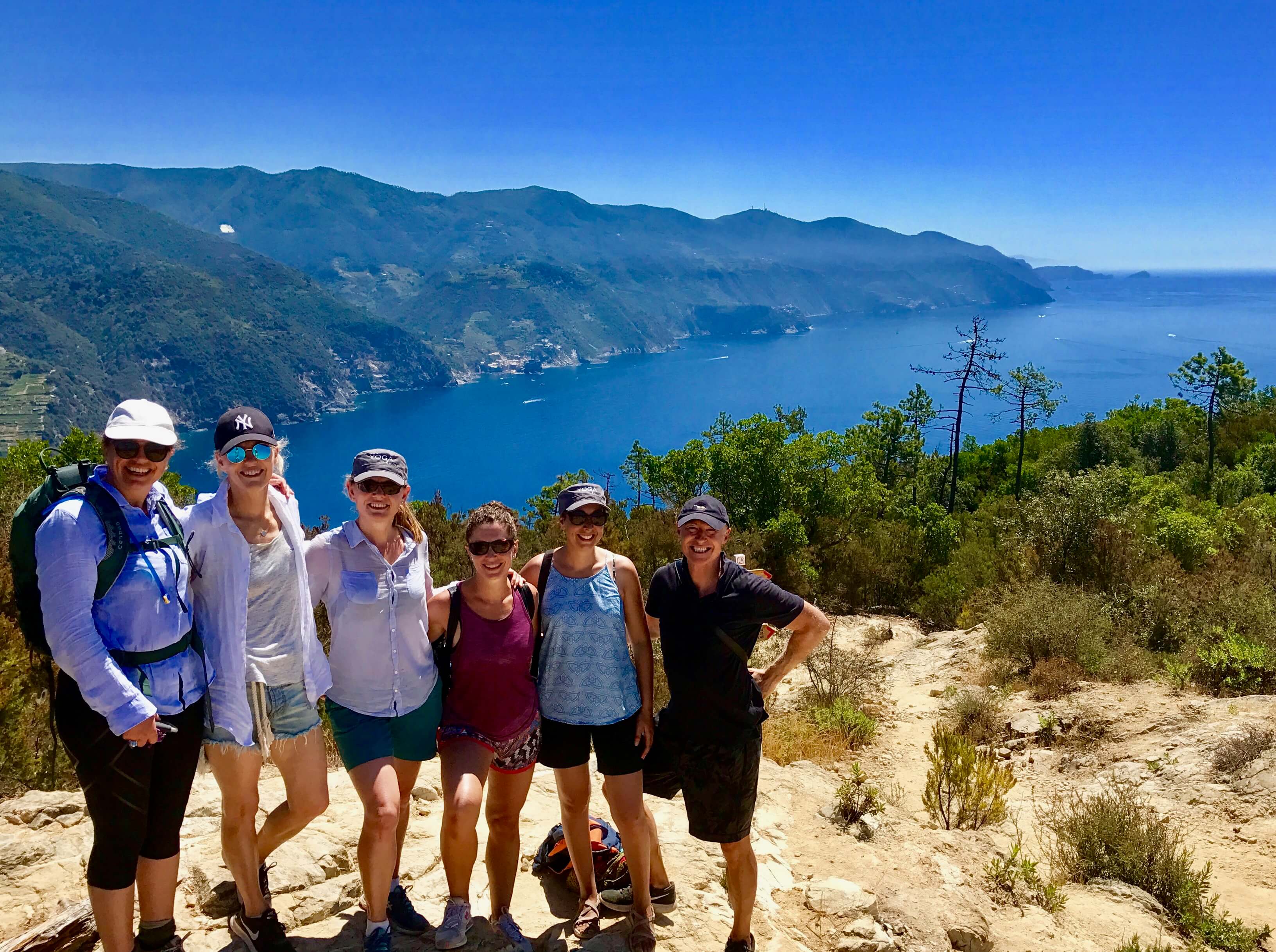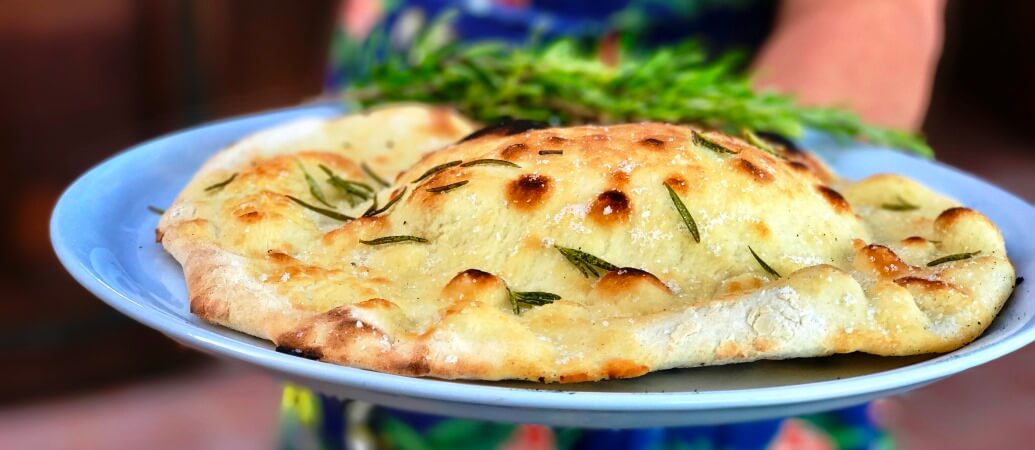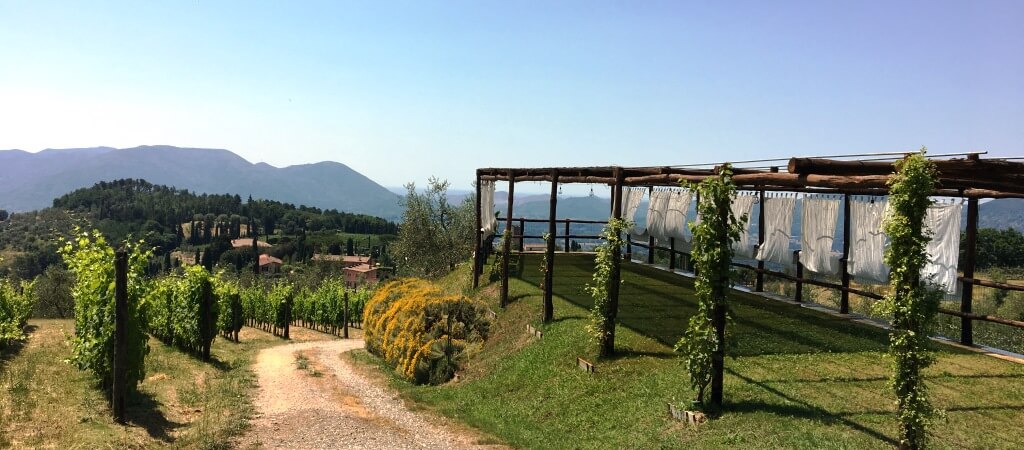 MAY 27 – JUNE 3, 2017 | ITALY YOGA HOLIDAY with CAROLINE KELLEY
Going on a yoga holiday is a wonderful way of deepening your yoga practice.
Join Caroline Kelley for a week of yoga, Italian food, spectacular scenery and sightseeing and experience the "dolce vita" in Tuscany.
Our home for the week is in a simple yet stylish villa that has been beautifully renovated and converted into a private yoga retreat. The location is perfect, situated on a hill top that over looks forests, vineyards, olive groves and mountains.
What's Included?
Your yoga holiday includes some organized activities in the price including:
A day exploring Cinque Terre –  the five breath taking coastal villages embedded in rocky cliffs. This is Italy's most scenic stretch of Liguria.
Cooking class (2-3 hrs) at the villa with our wonderful local cook Maria-Angela.
Plus there is plenty of free time for scenic walks,  enjoying an in-house massage, trips to the nearby picturesque town of Lucca or simply relaxing around the villa's outdoor salt-water pool.
Yoga
The yoga sessions are suitable for students who have been practicing  yoga for 1 year or more and enjoy a practice that includes sun salutations or variations of.
Classes will be mixed levels, offering varying degrees of intensity so that everyone has the opportunity to advance their practice in an enjoyable way.   There is a fully equipped indoor yoga room and beautiful outdoor yoga spaces.
EXAMPLE SCHEDULE:
7- 9am ~  Hatha Yoga
4-6pm ~ Restorative Yoga with meditation
7:30pm – 8pm ~ Meditation
About Caroline Kelley
Caroline is a certified Yoga Teacher, Yoga Teacher Trainer and Massage Therapist.
YOGA:
Caroline has been teaching classical yoga since 2000.  She originally certified with The British Wheel of Yoga, followed by six months of extensive studies in Mysore, India. Since moving to the US in 2005 Caroline has studied extensively with Richard Freeman and Mary Taylor and considers them her most influential teachers.
Some fondly refer to Caroline as the 'Alignment Guru'. Her approach to teaching  is thorough and  light-hearted. Her teaching cues help students fine tune their practice in a way that is physically and mentally therapeutic. Caroline co-directs annual 200 hour certified teacher trainings and leads local and International retreats.
MASSAGE THERAPY:
Caroline has been offering bodywork since 2004. She  studied at internationally renowned schools of bodywork such as Boulder College of Massage Therapy and The institute of Thai Massage in Chiang Mai Thailand. She is nationally certified and California state licensed. Caroline specializes in pain relief and postural balancing. She uses her extensive knowledge of anatomy and deep tissue techniques to encourage long lasting results. Her treatments often include therapeutic homework to assist healing.
You can find more information about Caroline on her website www.caroline-kelley.com
Retreat Pricing
*Twin and double rooms require that you register with a room mate
Room Type 1 – *Twin room with shared bathroom. 2 rooms available USD $2045 pp
Room Type 2 – *Twin room with private bathroom. 4 rooms available USD $2200 pp
Room Type 3 – *Double Room (for couples) with a private bathroom. 2 rooms available USD $2200 pp
Room Type 4 – Single room with a private bathroom. ONLY one room available! USD $2500
Secure your room with a $750 non-refundable deposit per person.
Email Caroline for more details: carolineyogalife@gmail.com
What's Included?
Morning & afternoon yoga with Caroline
Evening meditation with Caroline
7 nights accommodation
3 delicious vegetarian meals per day  (excluding one lunch out on Wednesday and one dinner out on a day to be decided)
A day exploring Cinque Terre –  the five breath taking coastal villages embedded in rocky cliffs. This is Italy's most scenic stretch of Liguria.
Cooking class (2-3 hrs) at the villa with our wonderful local cook Maria-Angela.
Fresh detox juice at breakfast
Unlimited fruit, water and herbal teas
Aperitivo with Prosecco, and pizza baked in wood-fired oven on last night
Use of salt-water swimming pool (without heating)
Use of Wi-Fi (in common room only)
Use of laundry facilities
Group transfer to and from Lucca at the beginning and end of the retreat (one scheduled pick-up and drop off only)
Tourist tax
What's Not Included?
Airfare and travel to our meeting place in Lucca
Travel insurance
Airport transfers
Optional extra excursions
Spa / Massage Treatments
Two meals eaten out
Optional Extras
Bike & walking tour of ancient Lucca
Wine tasting excursion and a scenic walk to a beautiful local winery
Italian language Lessons
Massage & holistic treatments
Evening opera in Lucca
Transport Options – Getting to and From Il Borghino
The nearest airport to Lucca is Pisa international Airport "Galileo Galileo" – 18 Miles from Lucca
Florence International Airport "Amerigo Vespucci" is 50 Miles from Lucca
If you are flying into Rome, Fiumicino Airport is 162 miles from Lucca.
Regular trains and buses run from both Pisa and Florence airports to Lucca and are very reasonably priced. Trains also run regularly from Rome airport but the trip is much longer and takes around 4.5 hours.
Check-in and Check-out
Check-in at Il Borghino is strictly 4pm on the day of arrival.
When booking your flights, we recommend you plan your arrival time in Lucca for around 15:30pm, to coincide with the group transfer to Il Borghino at 3:45pm.  There will be one scheduled pick-up only. Please email your arrival details to hello@yogainitaly.com as soon as they are available.  If you are unable to make the pick-up,  we can arrange for a taxi to bring you to Il Borghino.
Check-out at Il Borghino is strictly 09:30am on the last day. Please plan your departure flights accordingly.