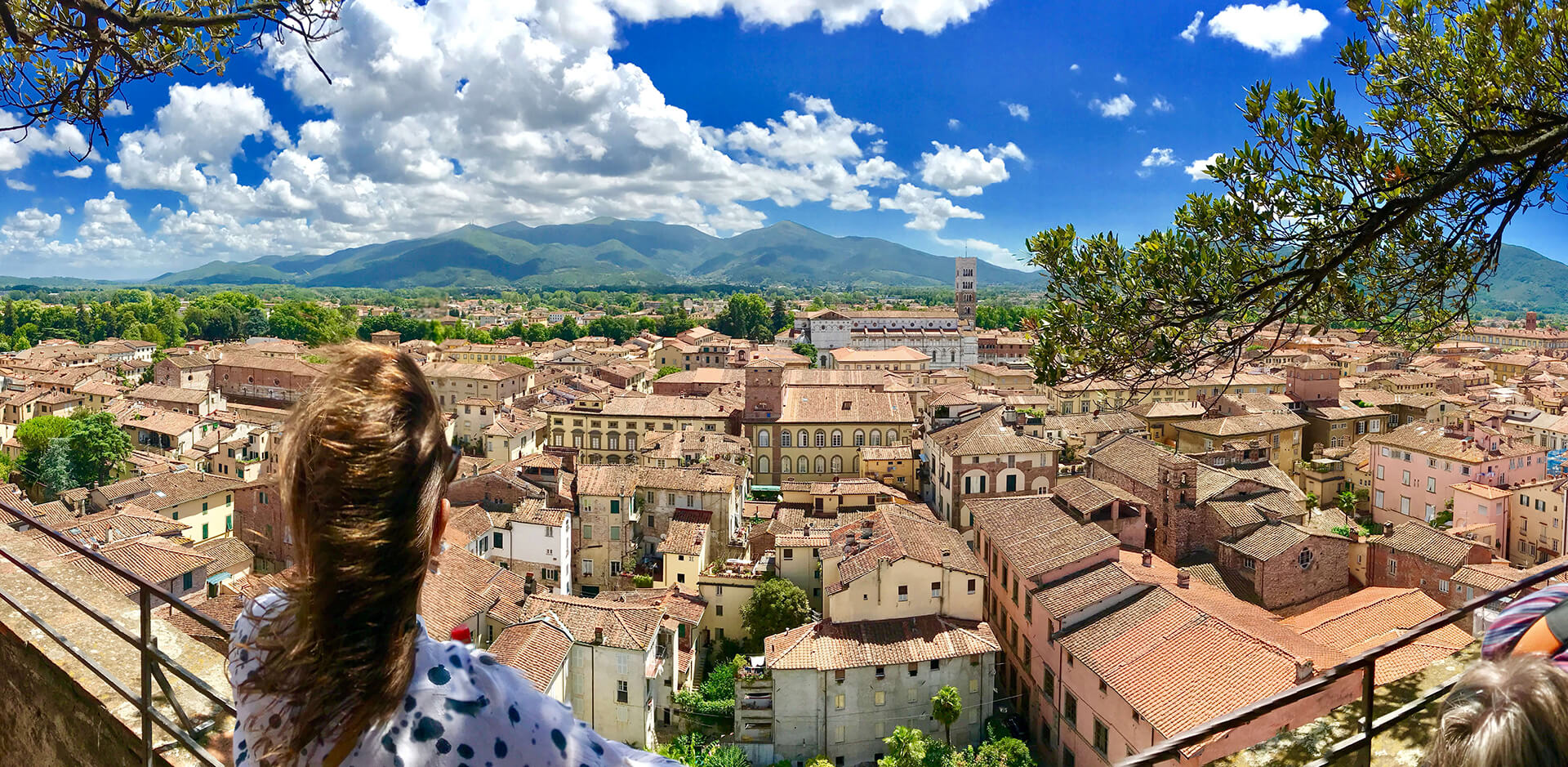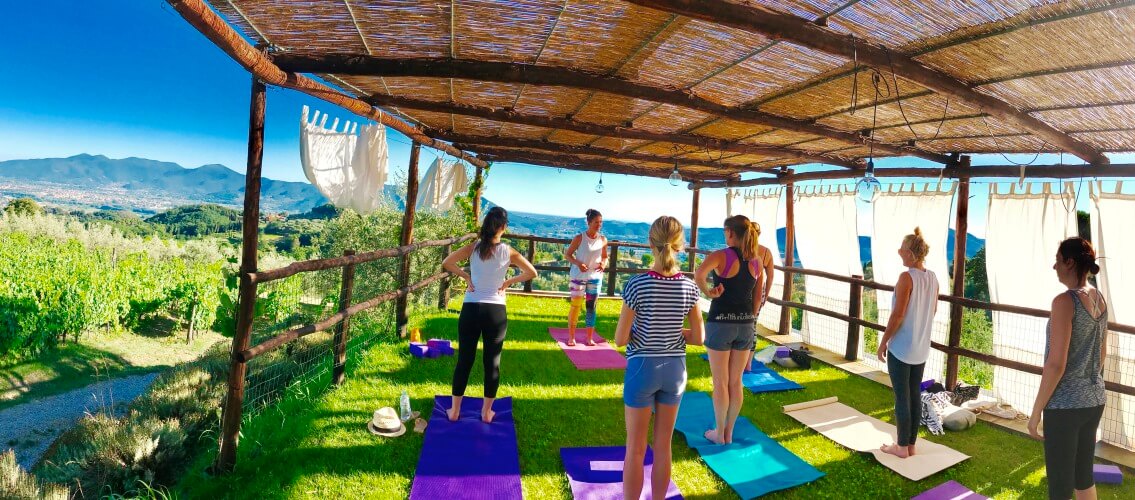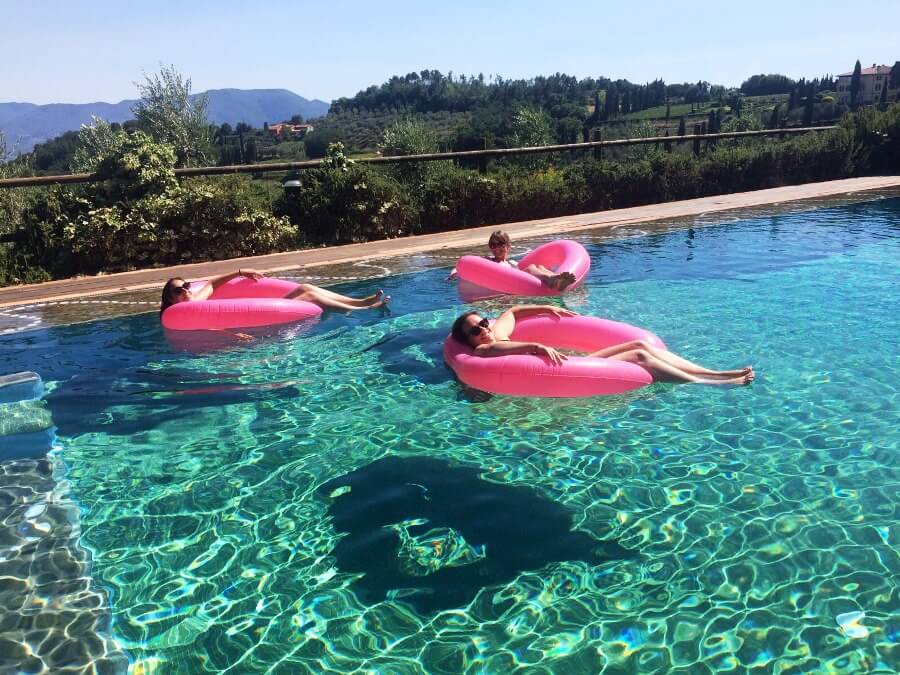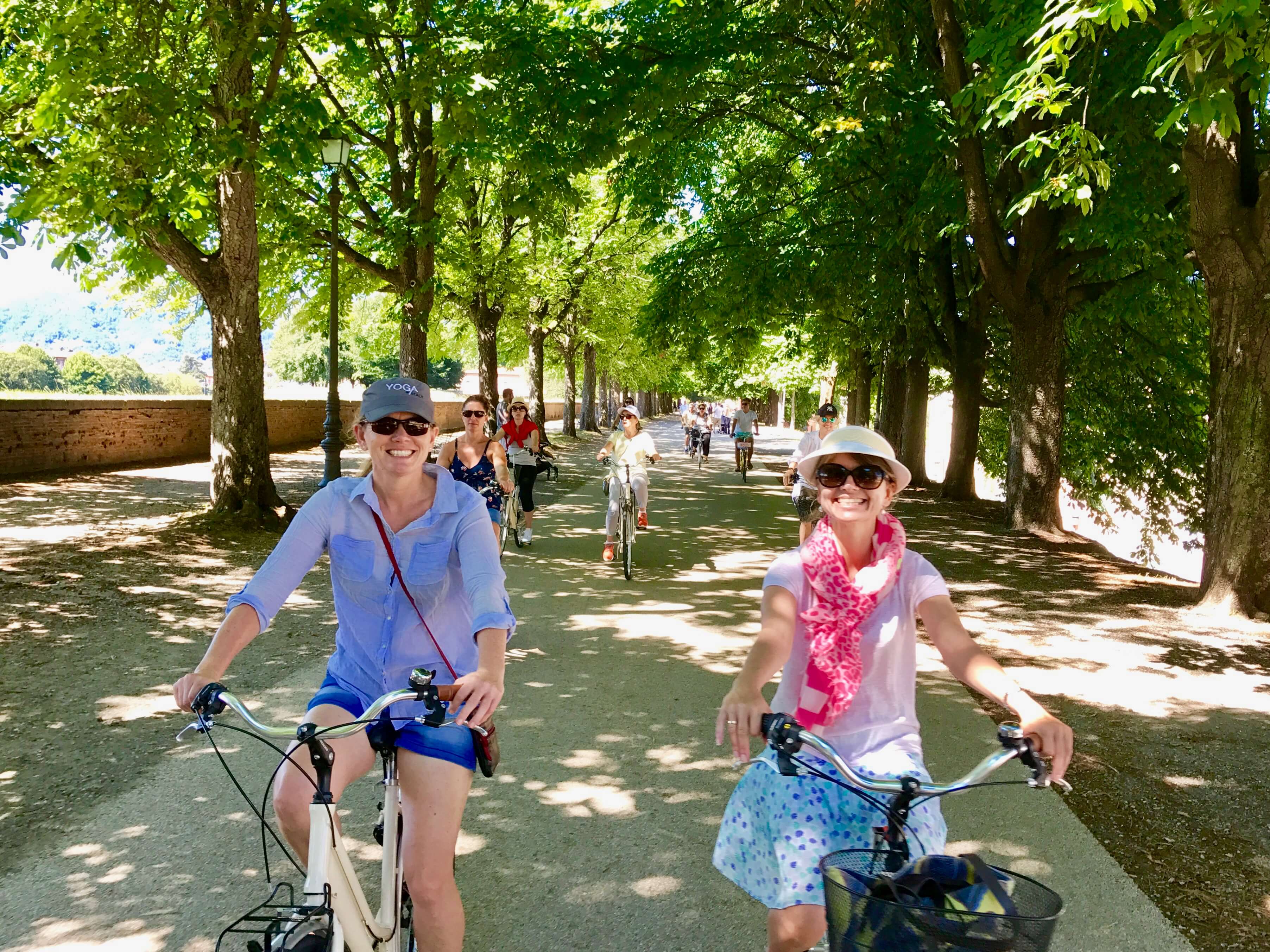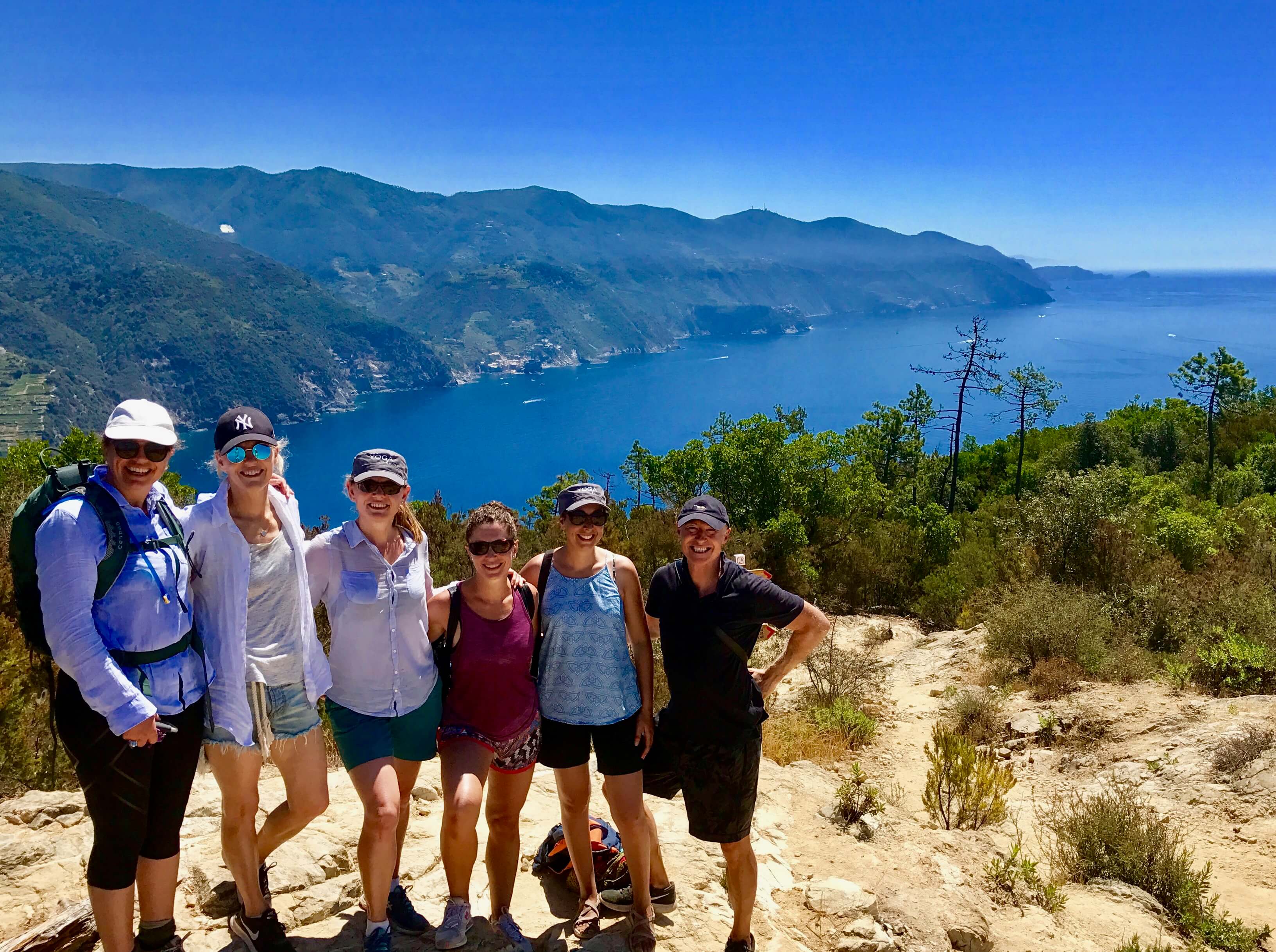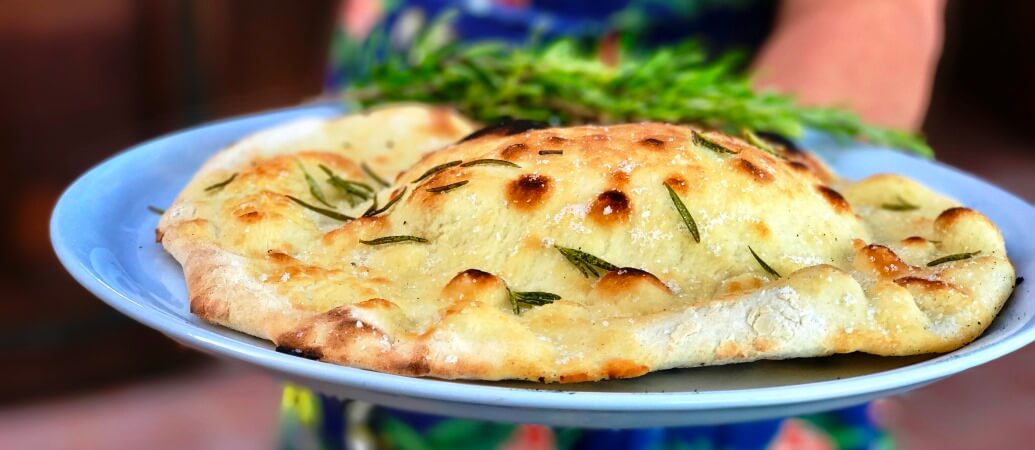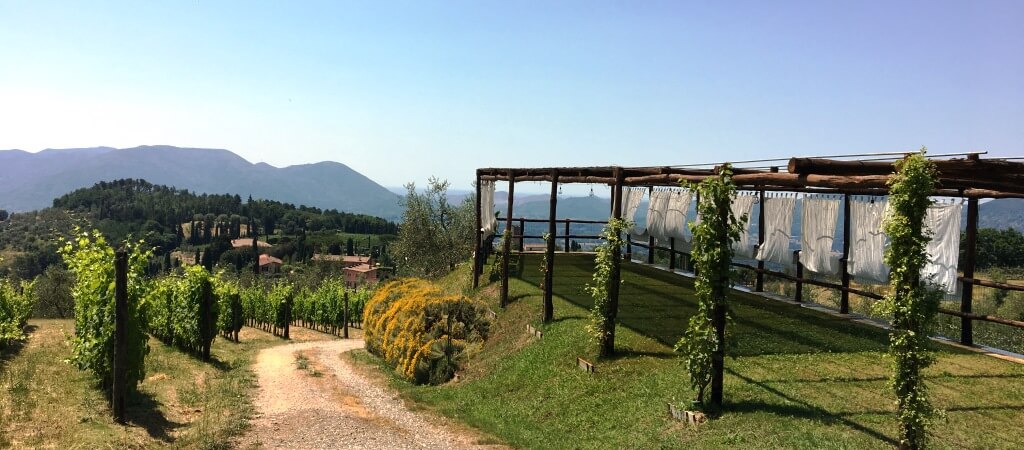 AUGUST 31 – SEPT 7, 2019 | TUSCANY YOGA RETREAT 

with ANNE HESFORD
Join Yoga Teacher / Yoga Therapist Annie Hesford for 7 blissful days in the stunning Tuscan countryside.
If the demands of modern life constantly leave you feeling exhausted or your body feels depleted of energy and vitality, this yoga holiday is for you! Create balance in your life and give yourself permission to take a week to reconnect to self.
This all inclusive retreat offers twice daily yoga, 3 delicious vegetarian meals per day and plenty of free time to go on an optional excursion, explore charming medieval villages, take a day trip to the stunning Cinque Terre region, visit a thermal spa town or simply relax in the beautiful surroundings.  Our delightful home for the week is at Il Borghino, a beautifully restored property nestled in the hills just outside the medieval town of Lucca.
Typical Daily Program
Each morning, you will be guided through a joyful, meditative Vinyasa Flow practice, re-connecting with your body and mind in a loving gentle way. Each afternoon, experience the many benefits of restorative and yin yoga and learn how to apply yogic philosophy to your everyday life. Open to all levels – beginners and those wanting to deepen an established yoga practice – this intimate retreat promises to be extra special.
About Anne Hesford
Annie is the co-owner of Glide Yoga studio in Perth Western Australia.  She has been teaching over 50's yoga for more than 6 years and is passionate about the health benefits of yoga for every body. As we age our bodies tighten, we become more stiff and less flexible, but it doesn't have to be this way! To quote BKS Iyengar,  'yoga is the golden key that unlocks the door to peace, tranquility and joy!' Yoga allows us to age gracefully and if practiced as little as three times a week, can actually start reversing the ageing process. You will very quickly begin to feel more ease in your body. As well as teaching Glide's vibrant and ever growing over 50's community, Annie enjoys teaching Glide's Flow classes which are for all levels and all ages.
Study + Experience
Annie completed an ISHTA inspired yoga teacher training course (300 hours) in 2010 and also studied with Nischala Joy Devi (100 hours) completing a Yoga of the Heart yoga therapy certification for people living with heart disease and cancer.
Annie says, "My life has been enhanced and my horizons broadened by my yoga practice. So often life offers you a challenge and there have been many in my life, but these days I am a lot calmer, happier and more centered".
www.glideyoga.com.au
Retreat Pricing, per person
Room Type 1 – Twin room with shared hallway bathroom. (4 people share 1 bathroom) €1775 EUR pp
Room Type 2 – Twin room with private bathroom. €1975 EUR pp
Room Type 3 – Single room with a private bathroom. €2175 EUR pp 
Secure your room with a €750 non-refundable deposit per person.
Please note that this retreat is limited to 16 places in total.
For more information, click on the button "Reserve Your Place" or contact  Annie for more details: annieh@iinet.net.au
What's Included?
Twice daily yoga & meditation
7 nights accommodation
3 delicious vegetarian meals per day  (excluding one lunch out on Wednesday and one dinner out on a day to be decided)
Fresh detox juice at breakfast
Unlimited fruit, water and herbal teas
Aperitivo with Prosecco, and pizza baked in wood-fired oven on last night
Use of salt-water swimming pool (without heating)
Group transfer to and from Lucca at the beginning and end of the retreat (one scheduled pick-up and drop off only)
Assistance and advice from retreat concierge to arrange optional excursions
Laundry facilities in each house, hair dryers and pool towels
Free Wi-Fi
Tourist tax
What's Not Included?
Airfare and travel to our meeting place in Lucca
Travel insurance
Airport transfers
Optional extra excursions
Spa / Massage Treatments
Two meals eaten out
Optional Extras
Bike & walking tour of ancient Lucca
Wine tasting excursion and a scenic walk to a beautiful local winery
Italian language Lessons
Massage & holistic treatments
Evening opera in Lucca
Transport Options – Getting to and From Il Borghino
The nearest airport to Lucca is Pisa international Airport "Galileo Galileo" – 18 Miles from Lucca
Florence International Airport "Amerigo Vespucci" is 50 Miles from Lucca
If you are flying into Rome, Fiumicino Airport is 162 miles from Lucca.
Regular trains and buses run from both Pisa and Florence airports to Lucca and are very reasonably priced. Trains also run regularly from Rome airport but the trip is much longer and takes around 4.5 hours.
Check in and Check out
Check-in at Il Borghino is strictly 4pm on the day of arrival.
When booking your flights, we recommend you plan your arrival time in Lucca for around 15:30pm, to coincide with the group transfer to Il Borghino at 3:45pm.  There will be one scheduled pick-up only. Please email your arrival details to hello@yogainitaly.com as soon as they are available.  If you are unable to make the pick-up,  we can arrange for a taxi to bring you to Il Borghino.
Check-out at Il Borghino is strictly 09:30am on the last day. Please plan your departure flights accordingly.