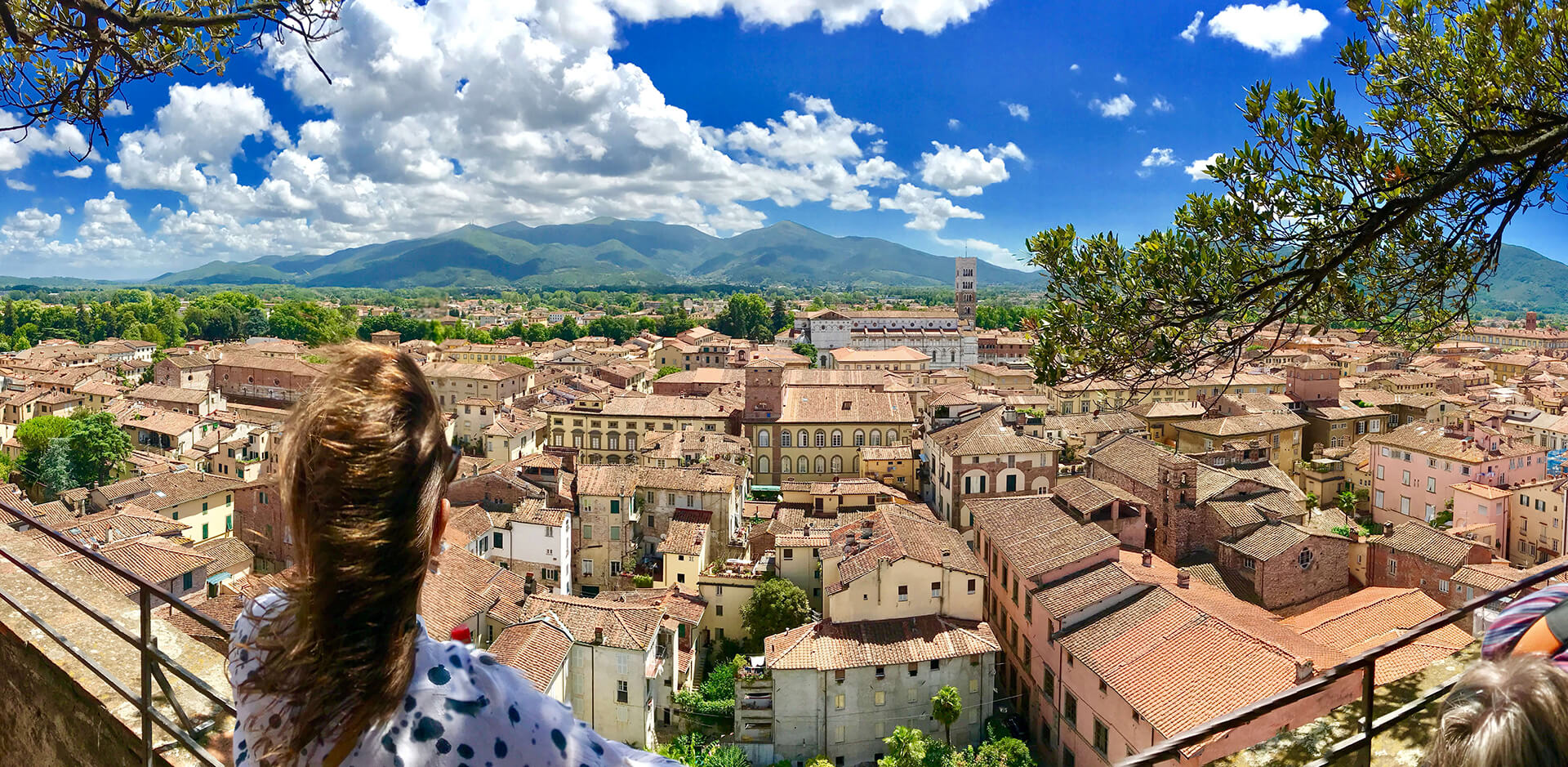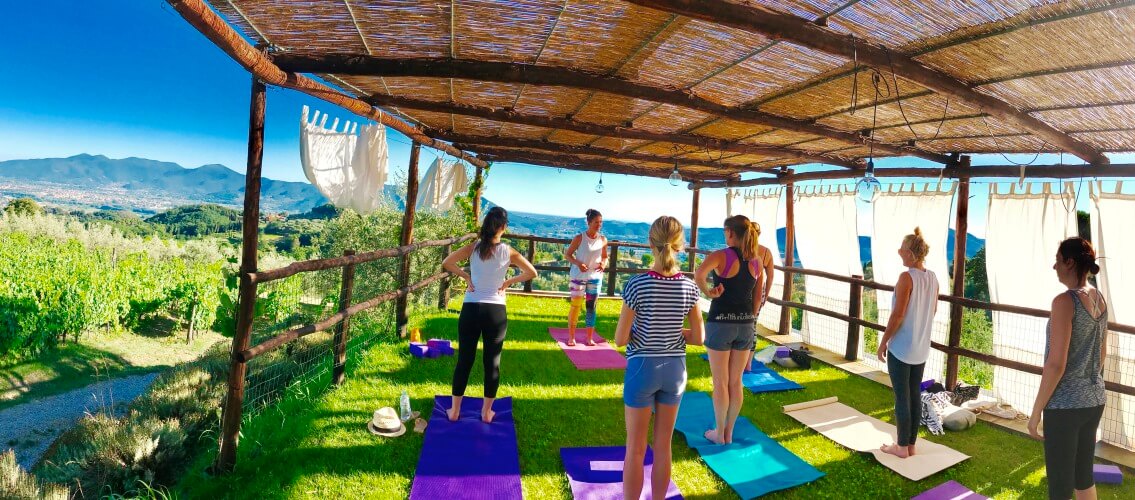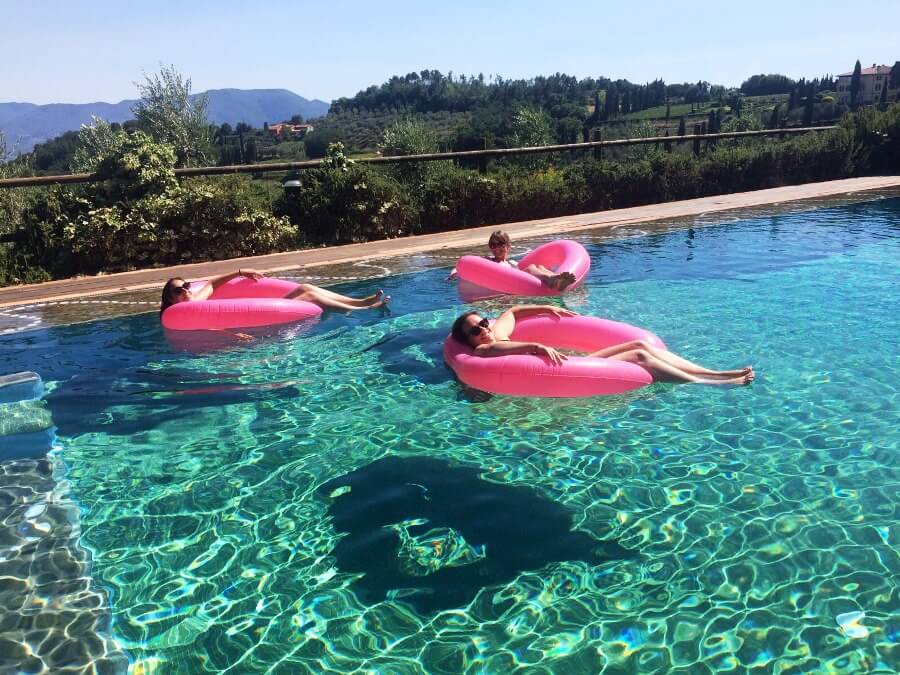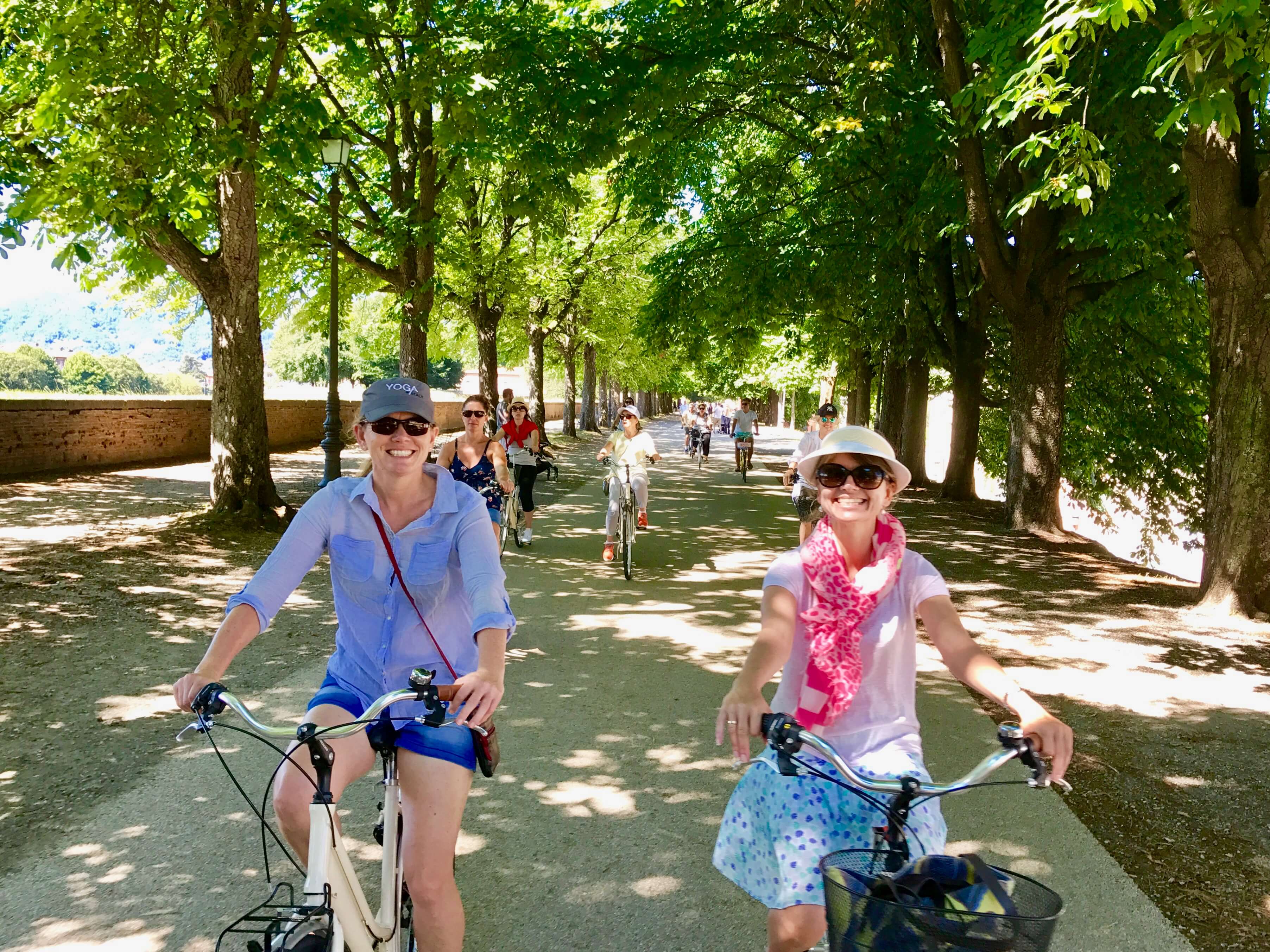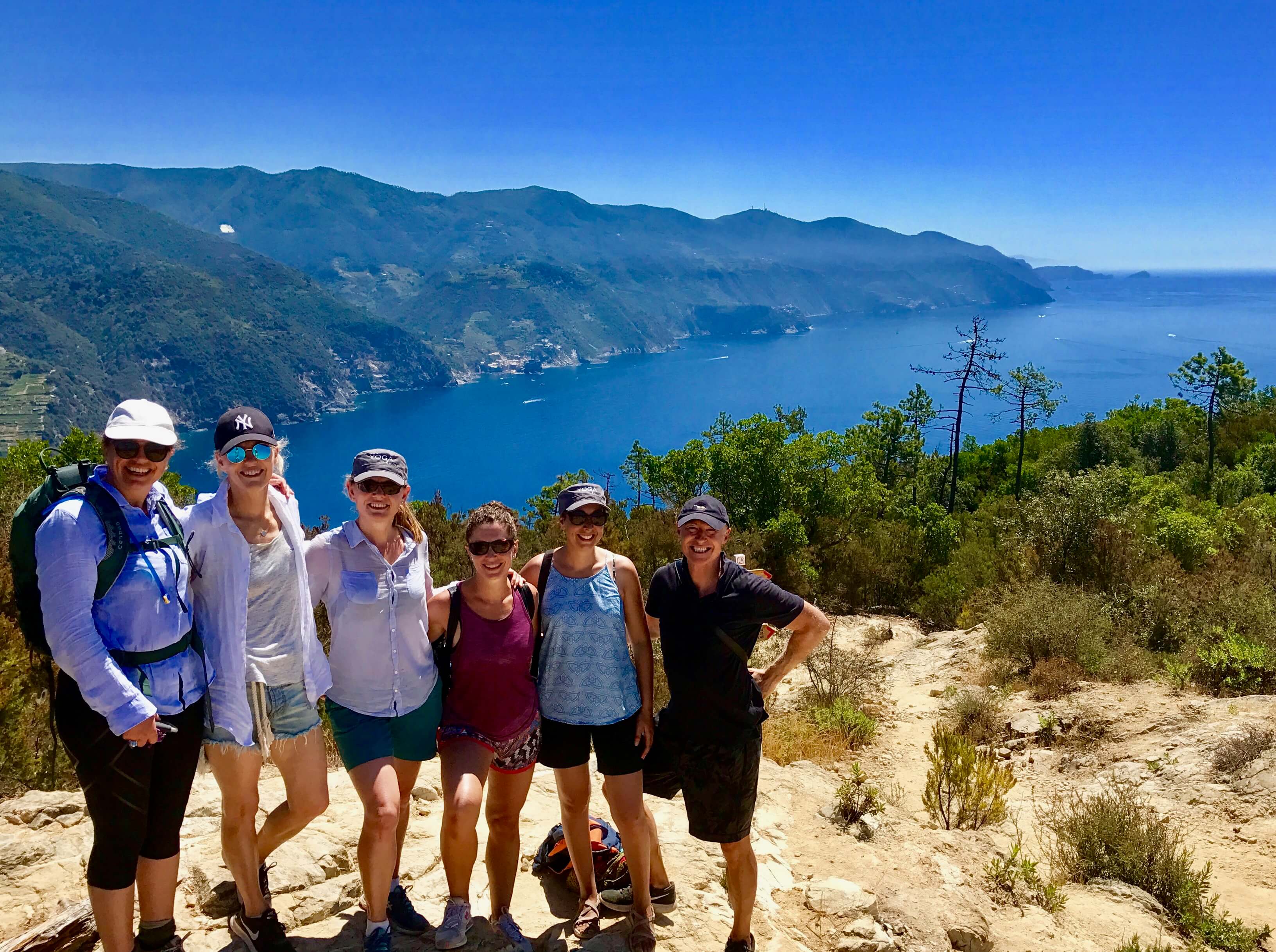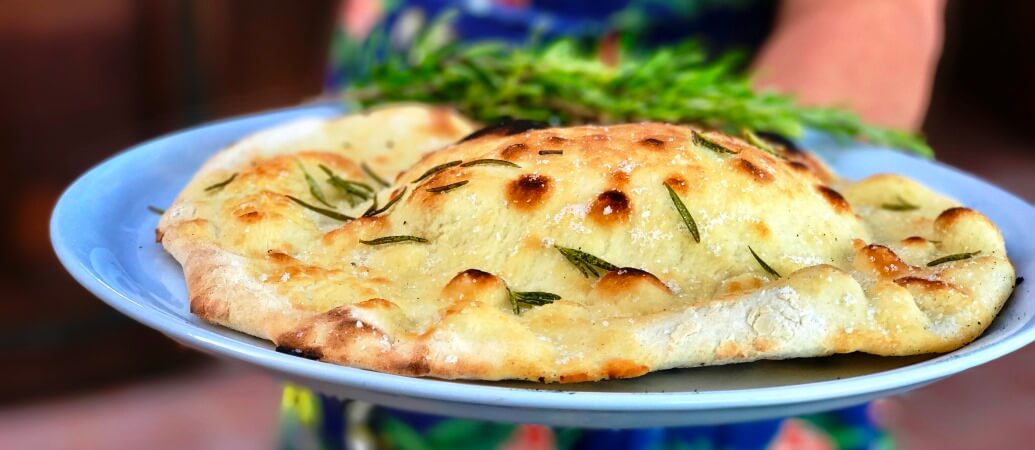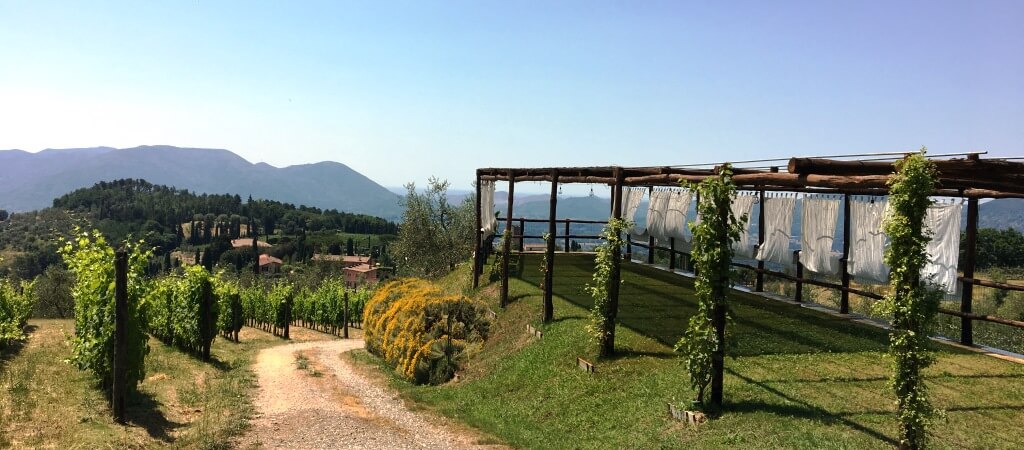 OCTOBER 20 – 27, 2018 | YOGA RETREAT IN TUSCANY 

with ASHLEY RUFO
Mindfulness is an active practice of choosing to be present with whatever is: physically, mentally, emotionally and spiritually. It is a continuous process of consciously bringing yourself back and participating in your life.
Treat Yourself to Tuscany for a week of complete self-care! Enjoy 7 days tucked up in the hills of Tuscany, indulging in life. There will be daily meditation and yoga, followed by daily excursions, activities and adventures (all optional of course)! We will enjoy wine-tasting, cooking class, biking, walking, hiking and more!
The retreat has been designed to offer mindful living and self care, with plenty of time to explore and engage in all that Tuscany has to offer!
Open to all ages and levels, this retreat offers the chance to deepen your yoga practice, immerse yourself in the cultural richness of Italy and the opportunity to unwind, explore and meet new people.
Location
Our retreat home for the week will be Il Borghino – which boasts comfortable lodging in four beautifully-renovated buildings, an outdoor salt-water pool, and delicious meals of farm-to-table vegetarian Tuscan cuisine — complete with local olive oil and wine. We have access to a fully-equipped yoga studio with MANDUKA props, as well as beautiful outdoor spaces should we prefer to practice overlooking the valley below.
Daily Excursions
Included in your retreat is a bike and walking tour of the charming town of Lucca, a wine tasting excursion to a local bio-dynamic winery (we go by foot!), a cooking class with our very own cook! and an excursion to Pietrasanta, a thriving artists village full of galleries, shops and restaurants spilling onto the pavements.
Optional Activities
There are also other choices of optional activities and excursions, designed to give you a taste of Tuscany and the local culture, without it feeling like a organized tour.  For example, enjoy a day trip to the breathtaking villages of the Cinque Terre, an afternoon soaking up the healing waters in a thermal spa, an evening out at the Opera in Lucca (the birthplace of Puccin) or a  a relaxing massage or spa treatment
About Ashely Rufo
I have been practicing yoga for over 10 years and teaching for 4 years.​​ I took my first yoga class when I was 13 in the basement of a church I didn't belong to. Eight years later, in 2013, I completed my 200 hour Yoga Teacher Training and started teaching.
Yoga For Athletes: 
I work with athletes and sports teams to develop an individualized practice based on the athlete's and teams' abilities, needs and goals.
Yoga For Healing:
I have had the opportunity to work with students of various abilities and ages, using yoga and meditation to facilitate healing of both the body and mind in recovery from cancer, brain surgery, physical injury and emotional discomfort. The practice is developed in accordance with the practitioner's capabilities, needs and goals.
More details about Ashley on www.ashleyrufoyoga.com
What's Included?
Daily Yoga Practices + Meditation with Ashley including use of yoga room, yoga mats, blocks, blankets, belts, and bolsters, plus additional yoga mats for use outdoors
1 workshop
4 excursions: Wine tasting, Cooking class, Bike and walking tour, Visit to
Pietrasanta
7 nights' accommodation at villa, linens and towels
3 delicious vegetarian meals daily, except for one lunch out on Wednesday and one dinner out on a day to be decided. On these days, guests are free to explore on their own, choosing optional excursions or a night out in Lucca.
Fresh detox fruit / vegetable juice at breakfast
Local wine at dinner (1/2 bottle per person, per night)
Unlimited fruit, water, and herbal tea throughout the day.
Transfer from/to Lucca to/from the retreat centre on the day of arrival and departure (one scheduled pick-up and drop-off only). transfers outside of the scheduled pick-up and drop off are not included.
Outdoor salt-water pool and large common areas
Steam room / sauna (first session free, thereafter €70 per session)
Pool Towels, Hair dryers and use of laundry facilities
Free Wi-fi
Tourist tax
Retreat Prices, per person
Room Type 1 – Twin room + shared hallway bathroom. 2 rooms / 2 people per room / 4 people share bathroom. $2,160 (USD) per person
Room Type 2 – Twin Room + Private bathroom. 5 rooms / 2 people per room / 2 people per bathroom.  $2,280 (USD) per person 
Room Type 3 – Double Room + Private Bathroom. 2 rooms / 1 double bed / 2 people per room / 2 people per bathroom.  $2,280 (USD) per person 
Room Type 4 – Single Room + Private Bathroom. 2 rooms / single bed/ 1 person per room / 1 person per bathroom.  $2,515 (USD) per person 
Terms and Conditions
A $500 (USD) DEPOSIT reserves your spot, please indicate what type of room you would like. Once we receive your reservation, we will email you a confirmation along with more trip details.
For more information, click on the button "Reserve your Place" or contact Ashley at rufo.ashley@gmail.com
What's Not Included?
Airfare from/to your home city
Travel insurance
Ground transportation outside the scheduled pick-up on arrival day and drop-off on departure day *
One lunch, one dinner, and any other additional meals
Optional activities other than those specified as included in the retreat price
Other travel-related expenses
* Transfers outside the scheduled pick-up or drop-off can be arranged for an additional fee
Transport Options – Getting to and From Il Borghino
The nearest airport to Lucca is Pisa international Airport "Galileo Galileo" – 18 Miles from Lucca
Florence International Airport "Amerigo Vespucci" is 50 Miles from Lucca
If you are flying into Rome, Fiumicino Airport is 162 miles from Lucca.
Regular trains and buses run from both Pisa and Florence airports to Lucca and are very reasonably priced. Trains also run regularly from Rome airport but the trip is much longer and takes around 4.5 hours.
Check-in and Check-out
Check-in at Il Borghino is strictly 4pm on the day of arrival.
When booking your flights, we recommend you plan your arrival time in Lucca for around 15:30pm, to coincide with the group transfer to Il Borghino at 3:45pm.  There will be one scheduled pick-up only. Please email your arrival details to hello@yogainitaly.com as soon as they are available.  If you are unable to make the pick-up,  we can arrange for a taxi to bring you to Il Borghino.
Check-out at Il Borghino is strictly 09:30am on the last day. Please plan your departure flights accordingly.