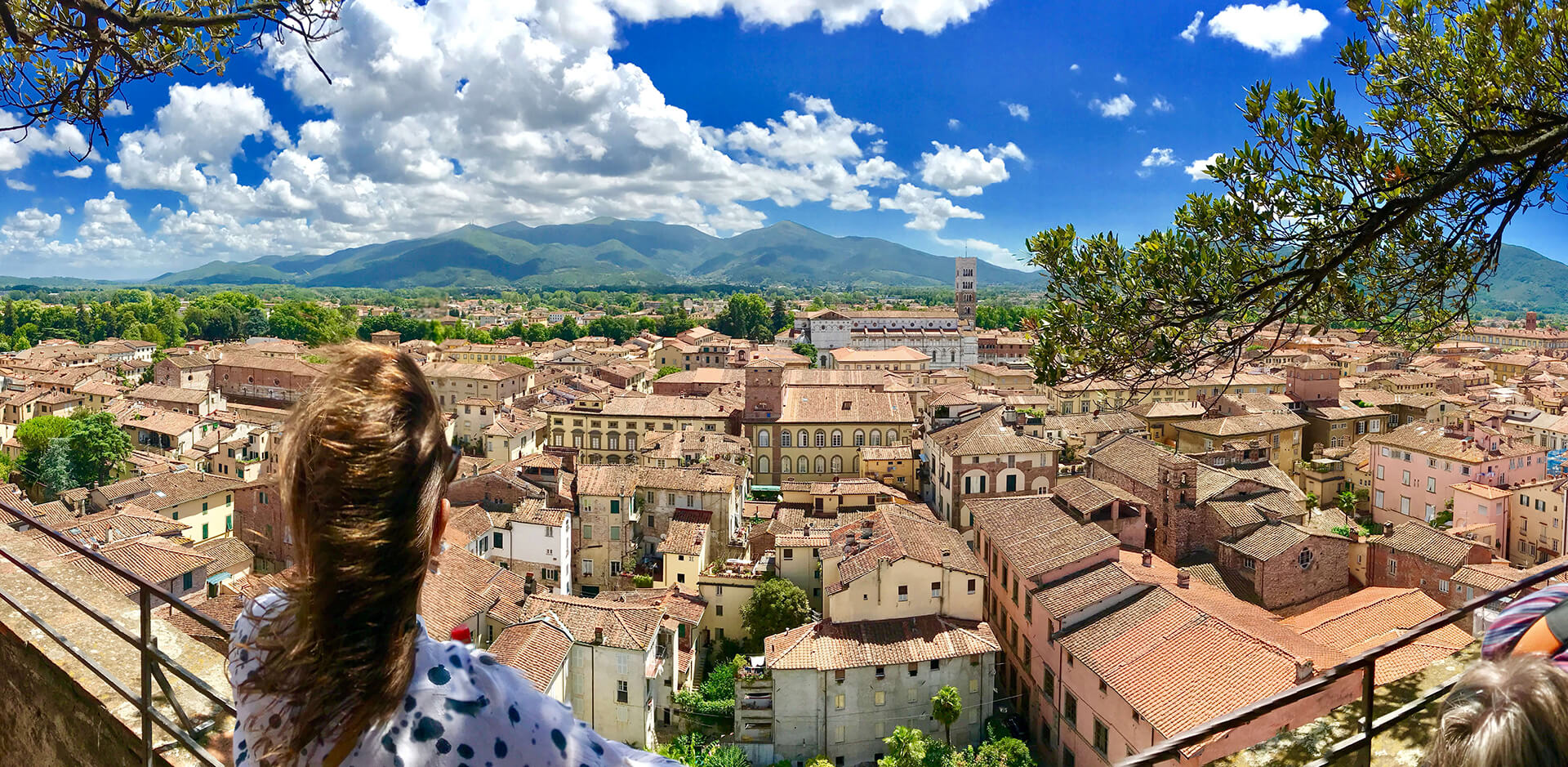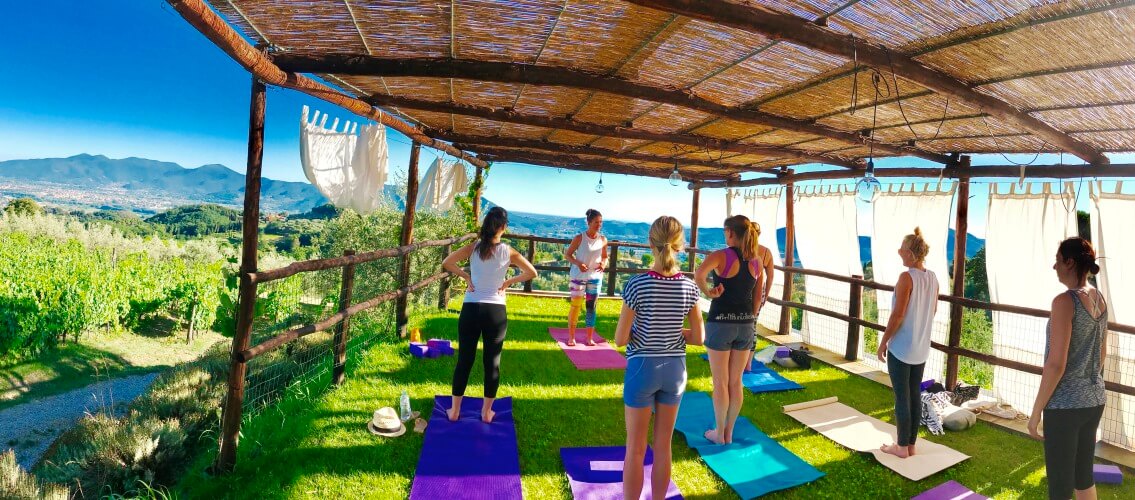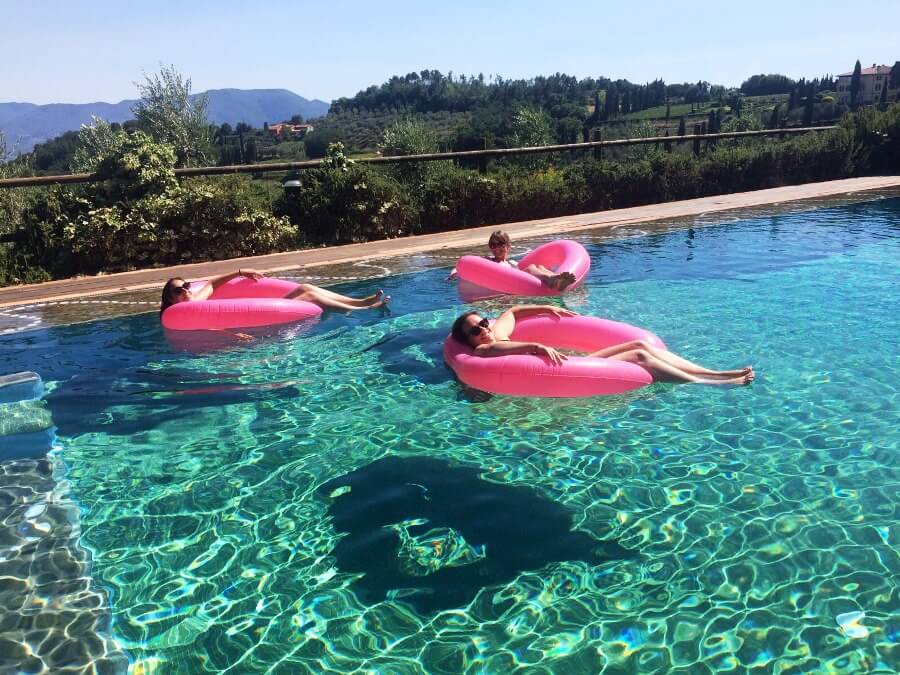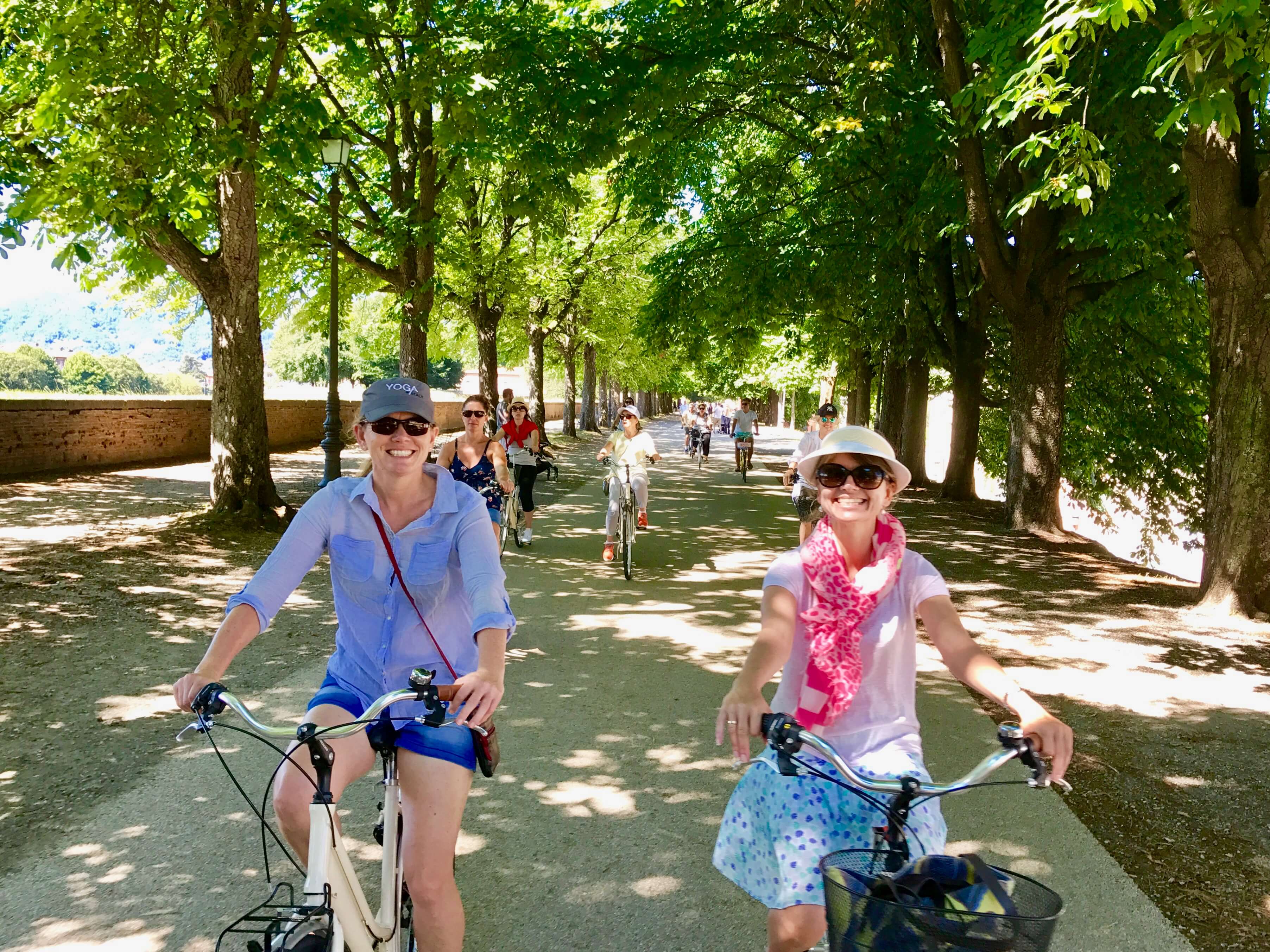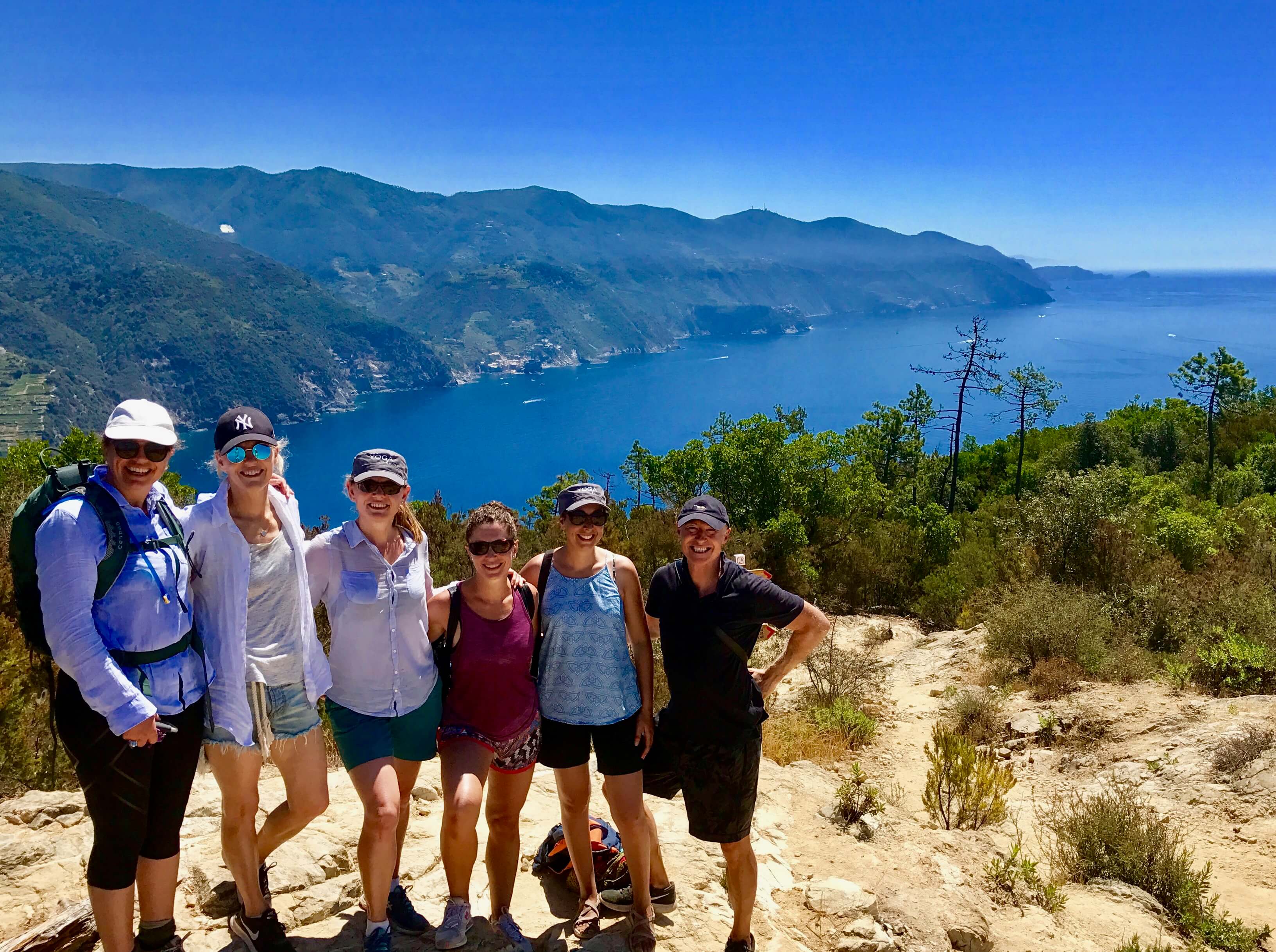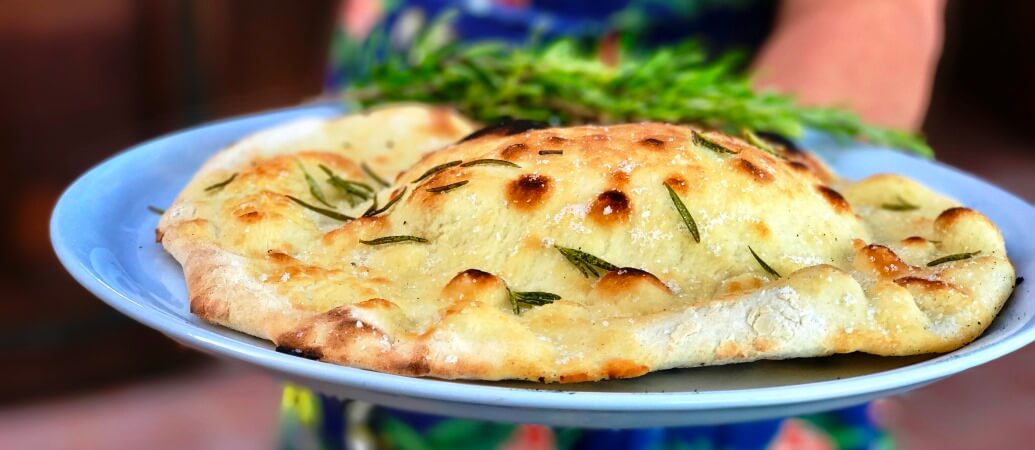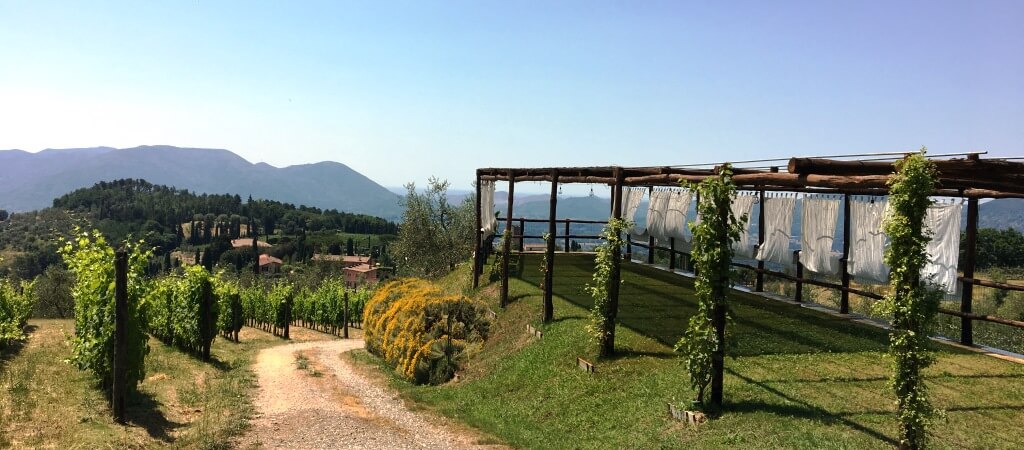 July 15 – 22, 2017 | La Dolce Vita Yoga Retreat in Italy with Jill Baker & Betsy Young
Don't miss this once-in-a-lifetime yoga retreat in Tuscany! Twice daily yoga, amazing food and a host of activities in la bella Italia! 
Join Jill Baker and Betsy Young for a week of great food, wine, culture and of course, yoga and meditation designed to deepen your practice. Enjoy 7 days and nights at Il Borghino retreat centre, a beautiful villa in the town of Lucca in the Tuscan hills.
Relax and renew with twice daily yoga & meditation, amazing farm-to-table vegetarian cuisine plus optional massage and holistic therapies. There will be many opportunities to experience the beauty and culture of Italy—you can spend your days hiking, wine tasting, and sightseeing, or simply relaxing by the pool and enjoying some down time in one of the most beautiful places in the world.
Included in your retreat:
A day trip to breathtaking Cinque Terre –  the five coastal villages embedded in rocky cliffs on the Italian Riviera.
A gentle bike and walking tour of Lucca
A wine tasting excursion to a beautiful local winery.
Last night celebratory dinner with Prosecco and pizza baked in Il Borghino's wood-fired oven
About Jill Baker ( RYT 200, Certified Lazy Dog Paddle Yoga Instructor)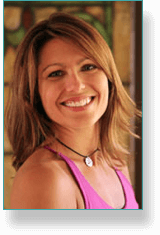 Jill made her first foray into the world of yoga with a dvd player and a mat on the floor of her basement workout room in 2005. After that one class, she was hooked, and started her teacher training in March of 2009. Jill is always working to be a better teacher by attending workshops, reading books, and having a continuous dialogue with her students, who are truly a source of inspiration. She now lives in Portland, OR, with her husband, Aaron, a cat named Stella and 11-year-old twin boys. She will be offering retreats and workshops in various inspiring locations. Practicing yoga has helped her keep her sanity, and she wants to share that gift with whomever will swan dive into a forward fold with her. www.jillmclanebaker.com
Retreat Pricing
Room Type 1 –  Twin room with shared bathroom. USD $1975 pp  
Room Type 2 – Twin room with private bathroom. USD $2199 pp
Room Type 3 – Single room with a private bathroom. USD $2299 pp SOLD OUT**
**Additional private room upgrades available upon request for an additional fee of $550 USD.  Limited availability.
Rooms are available on a first come, first served basis.
A $500 non-refundable deposit is required to hold your spot. Payment plans are available.
Balance due May 15th, 2017.
Cancellation Policy and Fine Print:
If you must cancel your retreat, the required deposit is non-refundable and non-transferable.
Cancellations made after January 31, 2017: 50% of the total amount (less deposit) will be refunded.
Cancellations made after May 31, 2017: We are sorry, but absolutely no refunds can be given, no exceptions.
We reserve the right to charge a supplement in the unlikely event of extreme exchange-rate fluctuation.
For more details email: info@flowyogaplainwell.com.
What's Included?
Twice daily yoga + meditation with Jill and Betsy
7 nights accommodation at Il  Borghino
3 delicious vegetarian meals per day  (excluding one lunch out on Wednesday and one dinner out on a day to be decided)
Organic local wine at dinner (1/2 bottle per person)
Homemade fresh fruit & vegetable juice, unlimited fruit, water & herbal tea made from the herbs in the garden
Day trip to breathtaking Cinque Terre –  the five coastal villages embedded in rocky cliffs on the Italian Riviera.
Bike and walking tour of Lucca
Wine Tasting excursion.
Last night celebratory dinner with Prosecco and pizza baked in Il Borghino's wood-fired oven
Use of salt-water swimming pool (without heating) and steam roon
Use of Wi-Fi
Use of laundry facilities
Group transfer to and from Lucca at the beginning and end of the retreat (one scheduled pick-up and drop off only)
Tourist tax, VAT and other taxes
What's Not Included?
Airfare (closest airport Pisa)
Airport transfers to Lucca or other transfers besides pick up and drop off
Travel insurance
Optional excursions and activities
Massage and other holistic treatments
Other travel expenses
Please note that credit card facilities are not available at the retreat centre so please bring additional euros to cover thing like meals out, massages, taxis etc.
Transport Options – Getting to and From Il Borghino
The nearest airport to Lucca is Pisa international Airport "Galileo Galileo" – 18 Miles from Lucca
Florence International Airport "Amerigo Vespucci" is 50 Miles from Lucca
If you are flying into Rome, Fiumicino Airport is 162 miles from Lucca.
Regular trains and buses run from both Pisa and Florence airports to Lucca and are very reasonably priced. Trains also run regularly from Rome airport but the trip is much longer and takes around 4.5 hours.
Check in and Check out
Check-in at Il Borghino is strictly 4pm on the day of arrival.
When booking your flights, we recommend you plan your arrival time in Lucca for around 15:30pm, to coincide with the group transfer to Il Borghino at 3:45pm.  There will be one scheduled pick-up only. Please email your arrival details to hello@yogainitaly.com as soon as they are available.  If you are unable to make the pick-up,  we can arrange for a taxi to bring you to Il Borghino.
Check-out at Il Borghino is strictly 09:30am on the last day. Please plan your departure flights accordingly.