MANY OF OUR RETREATS HAVE BEEN POSTPONED TO 2021

PLEASE CHECK BACK OFTEN FOR UPDATES.

WE THANK YOU FOR YOUR PATIENCE IN THESE CHALLENGING TIMES.
Yoga Retreats in Italy 2020
OCTOBER 3 – 10, 2020
Longevity, Wellness + Healing Retreat with Dr Robin Futoran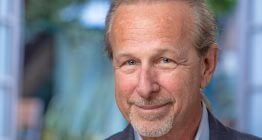 Join Dr. Robin Futoran for an exclusive transformational adventure of a lifetime in the hills above Lucca, Italy.  We will spend an evolutionary, health generating week together exploring Longevity, Health, Learning, Enhancing your Healing Skills and Realizing Your Bliss. Nurture your soul, release your stress, heal your pains and enhance your life experience with meaning and vitality.
Registration includes lodging, nurturing, delicious, healthful vegetarian meals, all workshops, understanding a New Paradigm in Healing, discovering inner strength and focus in guided meditation, morning stretching and Qigong practice, experiential health and healing activities, a cooking class, wine tasting and free time to explore Tuscany with optional excursions, or just relax by the pool and enjoy elective, on-site massage and holistic treatments.
*** FLASH SALE  FOR THE MONTH OF FEBRUARY ***
$1000 USD off the price for February bookings only.  The first person to book will ALSO receive a massage and a private meditation class at the retreat.
From $3997 (USD) pp
 
Location: Il Borghino, Lucca
OCTOBER 17 – 24, 2020


La Dolce Vita Yoga Holiday in Italy with Matthew Mitlas + Toni Trout

Join Matthew Mitlas and Toni Trout for the Italy Yoga Holiday of your dreams!
Nestled deep in the rolling hills of Tuscany, between age-old olive groves and sweet scented vineyards, awaits Il Borghino-"small village," a magnificent 20th century estate just fifteen minutes from the medieval town of Lucca. The Tuscan sun shines brightly on the rustic terra cotta roofs of the 3 houses on the estate, the mild October earth awaits the kiss of your feet, farm-fresh meals cooked lovingly by an Italian Nonna await the table… Welcome home.
During your yoga holiday in Tuscany,  you will practice yoga twice per day in Il Borghino's beautifully equipped indoor AND outdoor yoga studios, listen to uplifting daily Dharma (philosophy) talks.  In addition, you will enjoy home-cooked vegetarian meals and take time to explore Tuscany with 3 included excursions. Lastly, you will create friendships that last a lifetime!.
From $2150 (USD) pp
 
Location: Il Borghino, Lucca
Yoga Retreats Postponed to 2021