Yoga Retreats in Italy 2021
OCTOBER 2 – 9, 2021


Fall Yoga retreat in Tuscany with Joanne Devito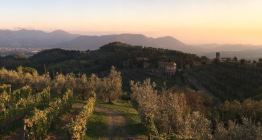 Body, mind and spirit come together helping you to live fully by being present in the moment. Join Kripalu certified yoga teacher Joanne Devito for a week in Tuscany. Enjot daily yoga classes, nature walks, hiking, cultural excursions, in-house massages and more.
From $TBA (USD) pp  
 
Location: Il Borghino, Lucca
OCTOBER 9 – 16, 2021


Aimee Lamendola + Brienne Sembrat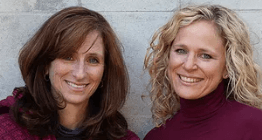 Join Aimee and Brienne for a retreat in the fall in Tuscany.
Join Body/Mind Wellness Leader Aimee Lamendola and Mindful Outdoor and Retreat Coordinator Brienne Sembrat for a fall escape in Tuscany to reset your inner calm.  Fabulous food, yoga, intoxicating surroundings and carefully selected cultural excursions add up to a week of paradise… in our own Tuscan paradise!
From $TBA (USD) pp  
 
Location: Il Borghino, Lucca
OCTOBER 16 – 23, 2021


La Dolce Vita Yoga Holiday in Italy with Matthew Mitlas + Toni Trout

Join Matthew Mitlas and Toni Trout for the Italy Yoga Holiday of your dreams!
Nestled deep in the rolling hills of Tuscany, between age-old olive groves and sweet scented vineyards, awaits Il Borghino-"small village," a magnificent 20th century estate just fifteen minutes from the medieval town of Lucca. The Tuscan sun shines brightly on the rustic terra cotta roofs of the 3 houses on the estate, the mild October earth awaits the kiss of your feet, farm-fresh meals cooked lovingly by an Italian Nonna await the table… Welcome home.
During your yoga holiday in Tuscany,  you will practice yoga twice per day in Il Borghino's beautifully equipped indoor AND outdoor yoga studios, listen to uplifting daily Dharma (philosophy) talks.  In addition, you will enjoy home-cooked vegetarian meals and take time to explore Tuscany with 3 included excursions. Lastly, you will create friendships that last a lifetime!.
From $2150 (USD) pp
 
Location: Il Borghino, Lucca