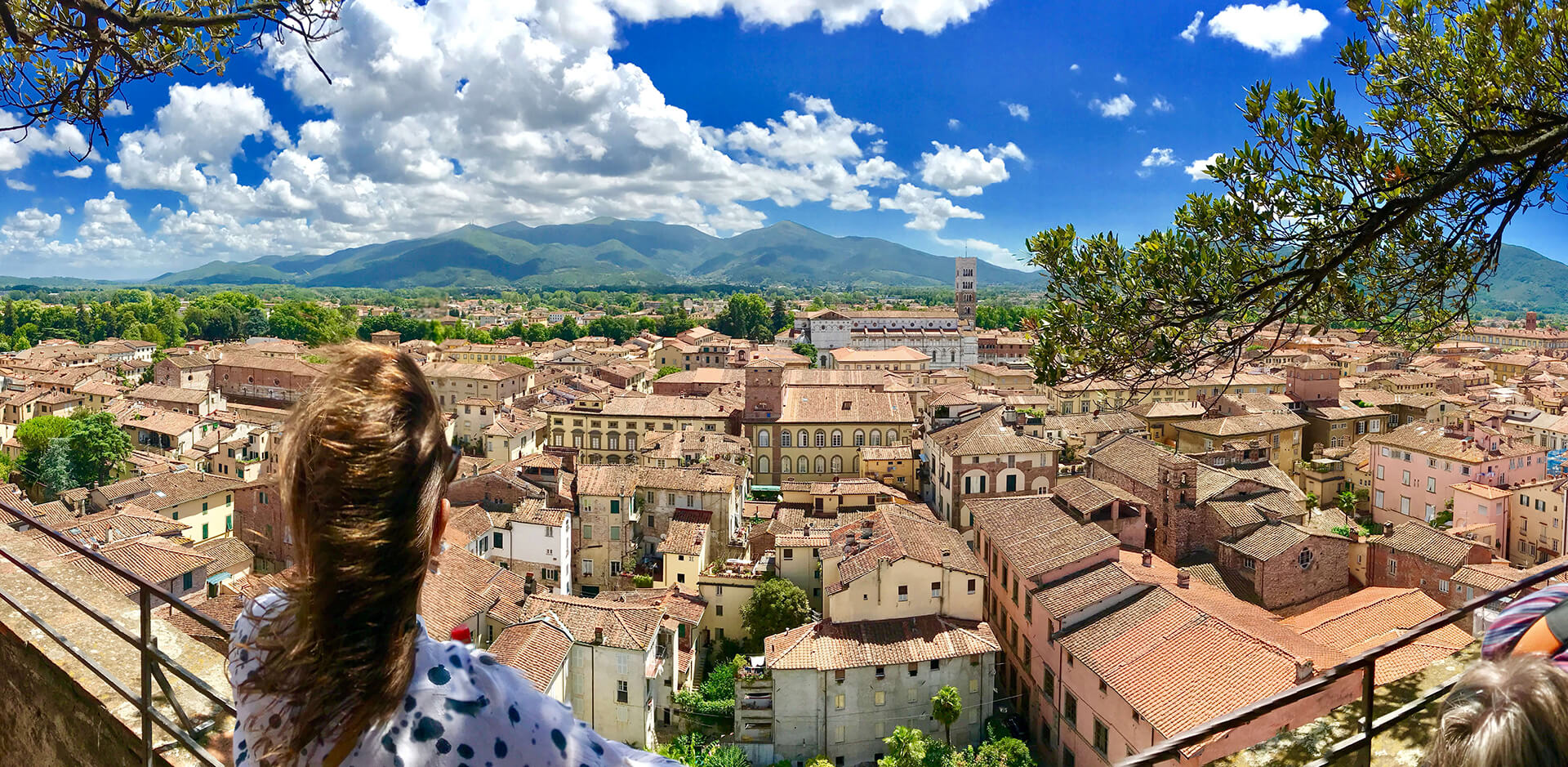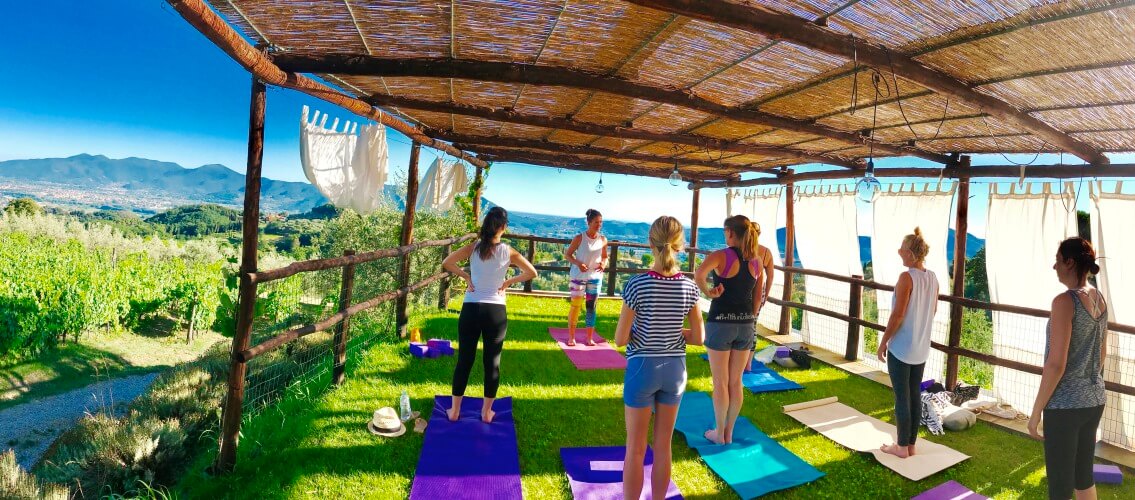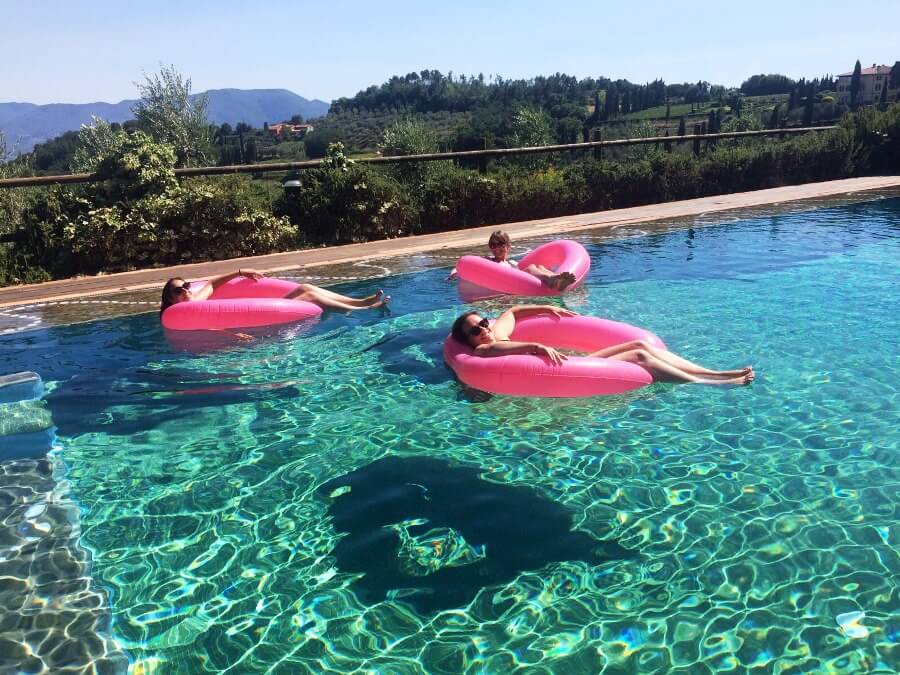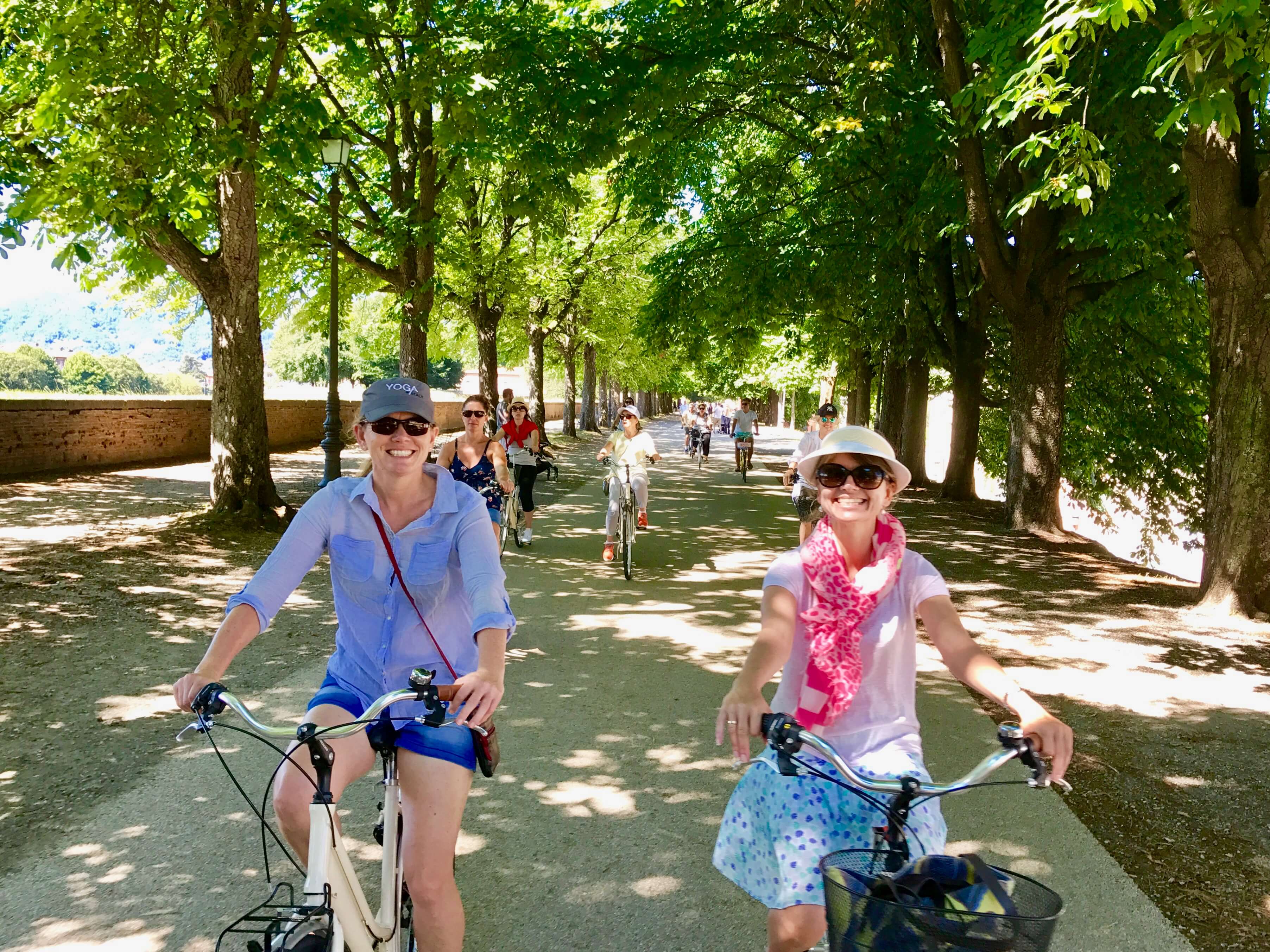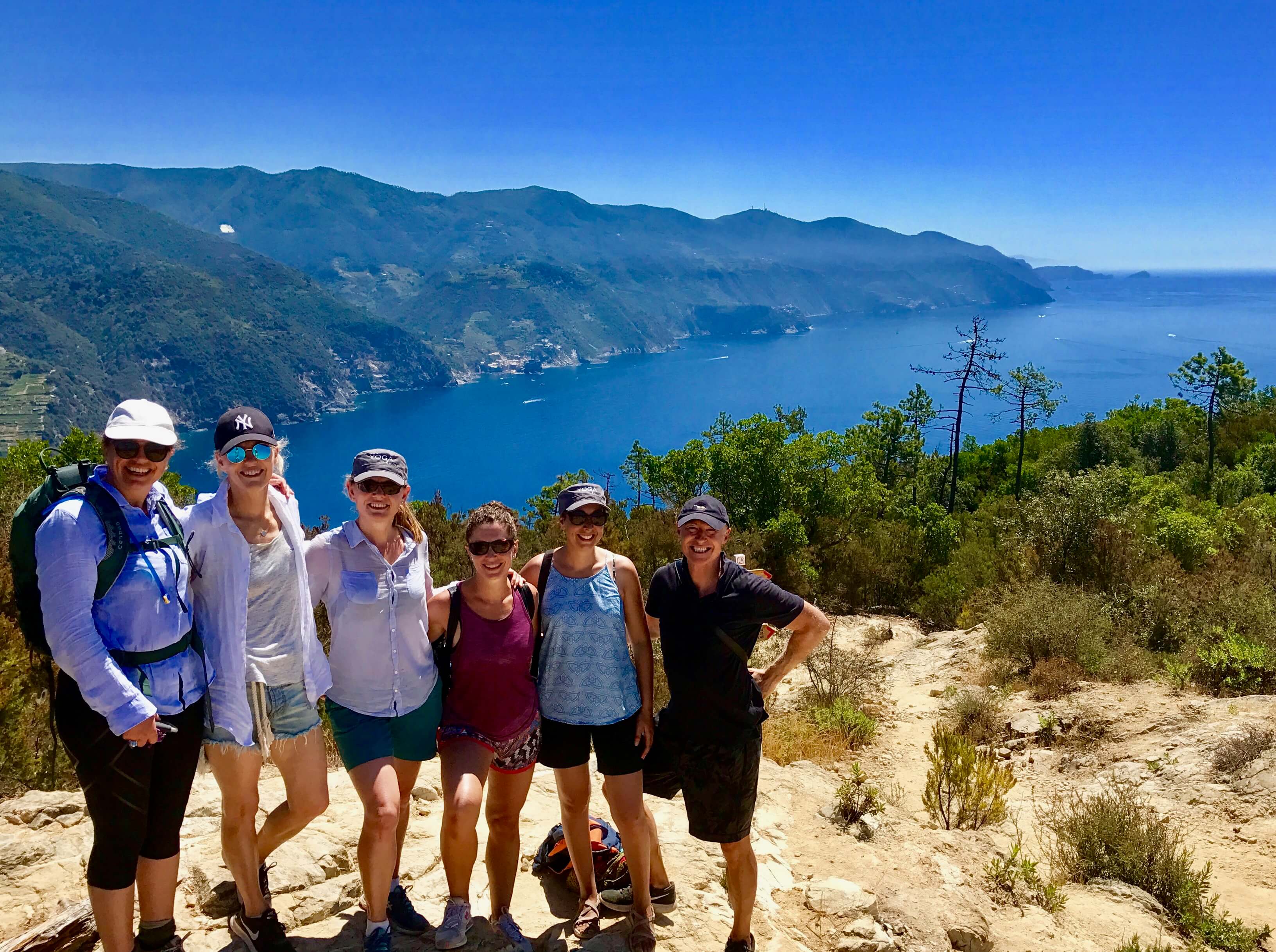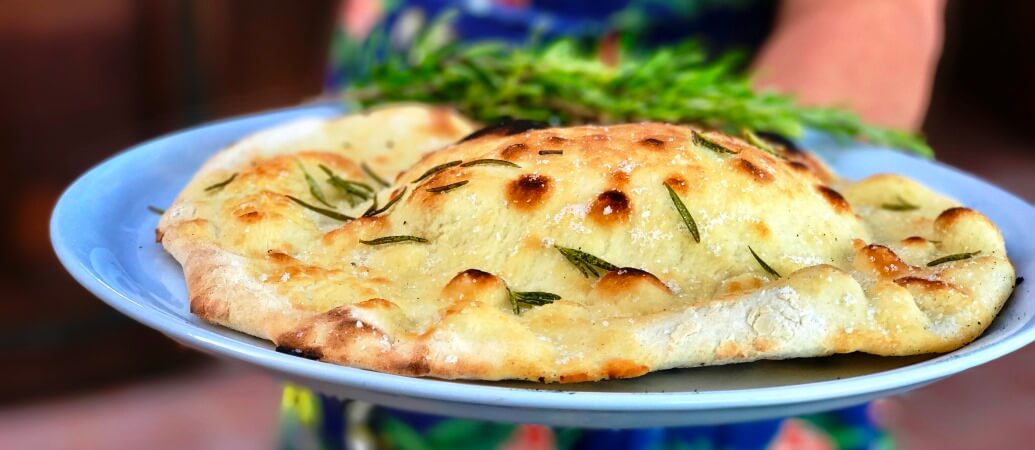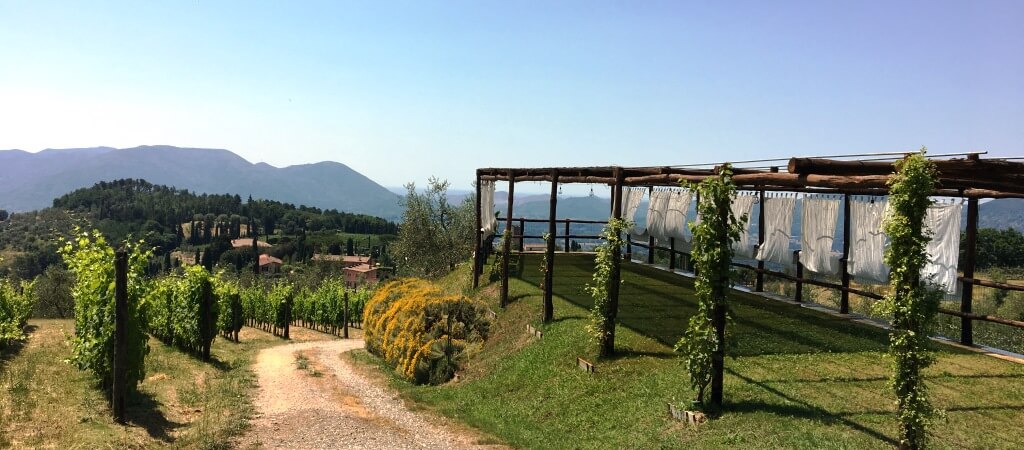 July 22 – 29, 2017 | PURE Yoga Retreat in Tuscany with Cooper Chou
Tuscany, Italy awaits you! Join Cooper Chou for a blissful week of yoga, sumptuous Italian food, spectacular scenery, and sightseeing. Come and taste dolce vita in one of the most beautiful places in the world!
This retreat will offer ample opportunities for you to enjoy and deeply relax in unique surroundings with like-minded people. With morning and evening yoga, and optional activities, there is plenty to do, or you may just prefer to relax by the pool, read a book, and explore the local area.
Location
The Tuscany yoga retreat will be held at Il Borghino, a breathtaking villa settled on a hilltop, overlooking forests, vineyards, olive groves, and mountains in the distance. It is located 7 miles from Lucca, a beautiful walled city, harkening back to the Renaissance Era. Experience the best that Tuscany has to offer!
THIS RETREAT IS OPEN TO ALL LEVELS OF YOGA!
Optional activities included during the retreat:
A bike and walking tour of the ancient town of Lucca with a local guide (2 – 3 hours)
A wine tasting excursion to an exquisite local winery – we go by foot!
Cooking class (2-3 hrs) at the villa with a wonderful local cook
Puccini Opera in Lucca. For opera lovers, Puccini was born in Lucca and every night, you can listen to one hour of arias from this famous composer.
There will also be plenty of free time for exploring the surrounding area by foot, enjoying an in-house massage or simply relaxing around the outdoor salt-water pool.
About Cooper Chou
Cooper founded and created SMARrT™ Yoga, practicing yoga with an emphasis and intention on: Stability, Musculoskeletal foundation, Alignment, Resistance,refinement, and Therapeutics. Cooper loves being part of a community that is deeply rooted in self-reflection, growth, and service. And to him, yoga is truly a transformative process that has helped him assess what is important in life. This journey has brought forth much insight, confidence, and self love—all of which he takes to the mat and hopes to impart to his students.
Cooper's teaching style is powerful, athletic, and well-sequenced, with a strong focus on alignment and refinement. Influenced by B.K.S. Iyengar, Cooper's yoga classes strengthen, rehabilitate what is out of balance, and prep the body for sports and weight training.
Background
Cooper completed his 200-hour Hatha/Vinyasa teacher training in 2012, followed by the Apprenticeship Program at Om Factory, under the guidance of mentor Sasha Bahador in 2013. He completed his 100-hour Ayuverda Training with Alison Cramer; is certified to teach MELT Method®; and studied Conscious Embodiment and Anatomy of Yoga under Zach Dacuk. Most recently, Cooper completed Kula Yoga Project's 75-hour Advanced Teacher Training with Schuyler Grant in October 2015.
Cooper  believes that yoga is intended to heal the body from all forms of injury. The secret is to open up the mind to the possibility that every movement has a purpose and the counter movement is what heals us.
What's Included?
7 nights accommodation
Morning & afternoon yoga with Cooper.
Delicious Meals: 3 delicious vegetarian meals per day  are provided (excluding one lunch out on Wednesday and one dinner out on a day to be decided where we are free to explore on our own). A fresh detox fruit and vegetable juice is provided daily at breakfast. Fresh fruit, water and herbal teas are available throughout the day  and local wine is served at dinner.
Last night celebratory dinner with Prosecco and delcious home made pizza cooking in our wood-fired oven
Group transfer to and from Lucca at the beginning and end of the retreat (one scheduled pick-up and drop off only)
Tourist tax
What's Not Included?
Airfare and travel to our meeting place in Lucca
Travel insurance
Airport transfers
Other optional excursions such as the day trip to Cinque Terre
Optional Spa and Massage Treatments
Two meals eaten out
Retreat Pricing
Single Occupancy | $3250  USD
Delux Double Occupancy | $2950  USD (private bath)
Standard Double Occupancy | $2650  USD (shared hallway bath)
Reserve your spot with a $500 depsit (non-refundable)
Email Angela Leigh for more details: angela.leigh@pureyoga.com
Amenities
Salt-water swimming pool (without heating)
Steam room / sauna  (Limited to one complimentary 3 hour session during the week. Thereafter, a fee of €70 applies for each additional use of the steam room for up to three consecutive hours each session)
Wi-Fi
Laundry facilities
Hair Dryers
Pool Towels
Transport Options – Getting to and From Il Borghino
The nearest airport to Lucca is Pisa international Airport "Galileo Galileo" – 18 Miles from Lucca
Florence International Airport "Amerigo Vespucci" is 50 Miles from Lucca
If you are flying into Rome, Fiumicino Airport is 162 miles from Lucca.
Regular trains and buses run from both Pisa and Florence airports to Lucca and are very reasonably priced. Trains also run regularly from Rome airport but the trip is much longer and takes around 4.5 hours.
Check-in and Check-out
Check-in at Il Borghino is strictly 4pm on the day of arrival.
When booking your flights, we recommend you plan your arrival time in Lucca for around 15:30pm, to coincide with the group transfer to Il Borghino at 3:45pm.  There will be one scheduled pick-up only. Please email your arrival details to hello@yogainitaly.com as soon as they are available.  If you are unable to make the pick-up,  we can arrange for a taxi to bring you to Il Borghino.
Check-out at Il Borghino is strictly 09:30am on the last day. Please plan your departure flights accordingly.